Our Interview With PrintMonthly | Women In Print
We had the pleasure of being invited to work with PrintMonthly on their March Feature "Women In Print". We loved this interview, you can view our feature in the PrintMonthly magazine here: https://www.printmonthly.co.uk/Archive.aspx, or continue reading here!
Tell me about Blue Print Direct Mail and the services you offer
Blue Print are a team of 18, we are a leading provider of direct mail, giving our customers imaginative and creative ways of engaging with their audience. With our experience in promotional direct mail and dedicated project managers, we advise our customers on designs, construction, trends, methods, process and costs. Blue Print Direct Mail offers a comprehensive range of direct mail services, using our on-site facilities, as well as working in close partnership with trusted and audited external suppliers to deliver immaculate campaigns from just one record to a million records (bulk mailings). Our services include the following:
Creative design provision, advice, help or support
Data audit with cleaning and sorting when required
Production print, matching, finishing and fulfilment
Efficient postage agreed cost after efficiency saving discussions
Returns management Managing gone-aways and related data
Print Management managing company print requirements
As a Royal Mail partner, we offer analysis of UK postal areas, print and production for delivery to postal depots and onward door drops by the postal worker. Our customers come from many different market sectors, such as, charities, collectables, retail and leisure to name a few. Their individual requirements are subject to the campaign and the objectives they are looking to achieve.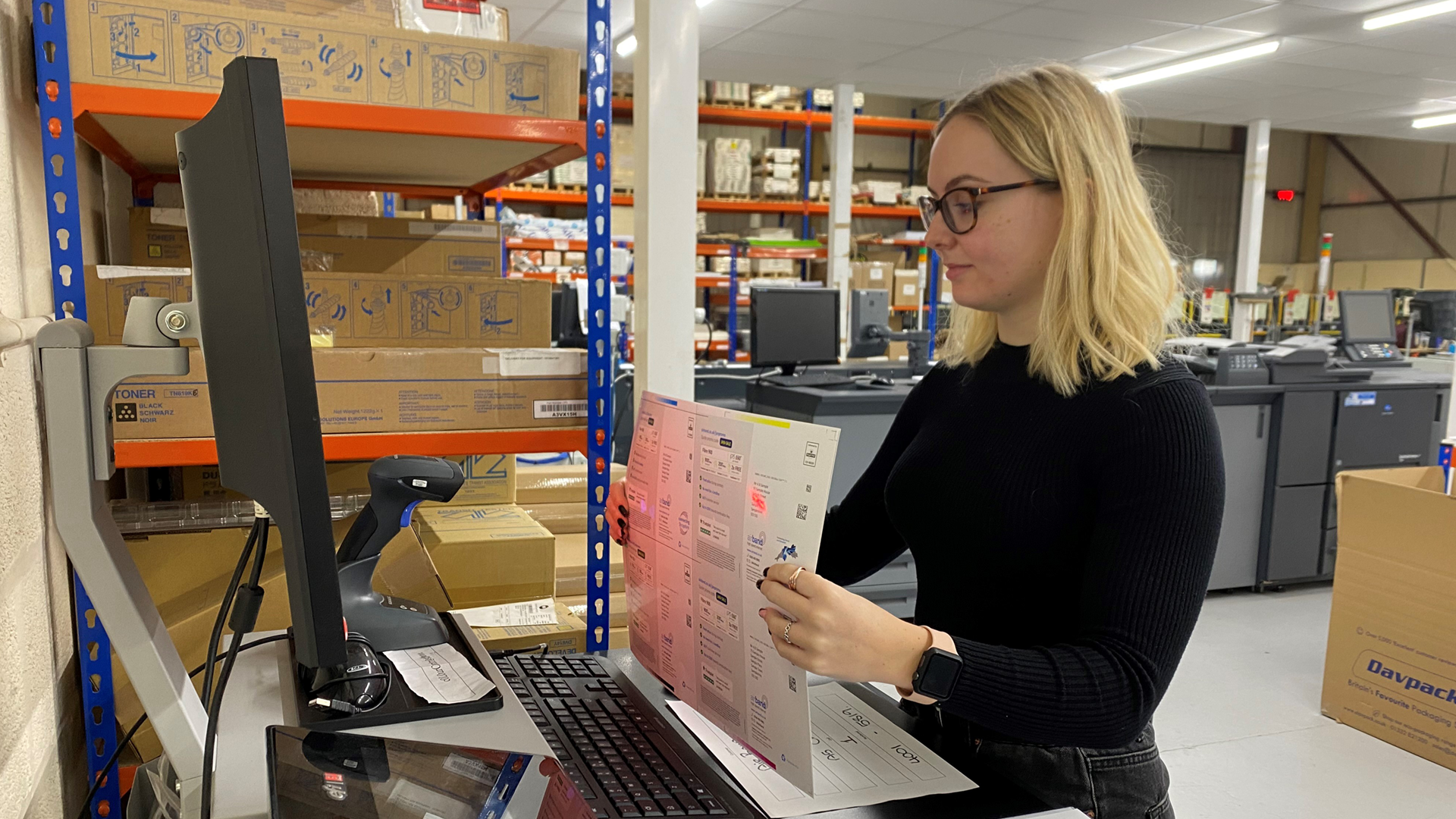 In 2019, a report by the BPIF found there to be 69% men and 31% women working in the print industry. Why do you think there is a disparity in gender in the industry?
Amy joined Blue Print aged 18 as a Digital Marketing Apprentice, she explains "I think what a lot of young women don't realise that working in print is so much more than just pushing a button to print something. There are so many types of roles in print, such as Artwork and Graphic Design roles, Marketing, Sales, Account Handling, Print Finishing, HR, Accounts - there really is space for people of all kinds and so many opportunities. I think it would be fantastic for schools and sixth forms to get the word out about the print industry as there was little mentioned about this industry when I was getting careers advice!
Our Creative Account Handler, Courtney, joined us aged 17 as an apprentice, she explains "If I'm honest when I first started 4 years ago, I did think it was a lot more male dominated, however as the company has grown, I feel like it has become much more diverse. There is a stereotype that men are more known for working in a productive, hands-on environment where machines are involved, however having said that, both men and women here are treated equally and given the same opportunities.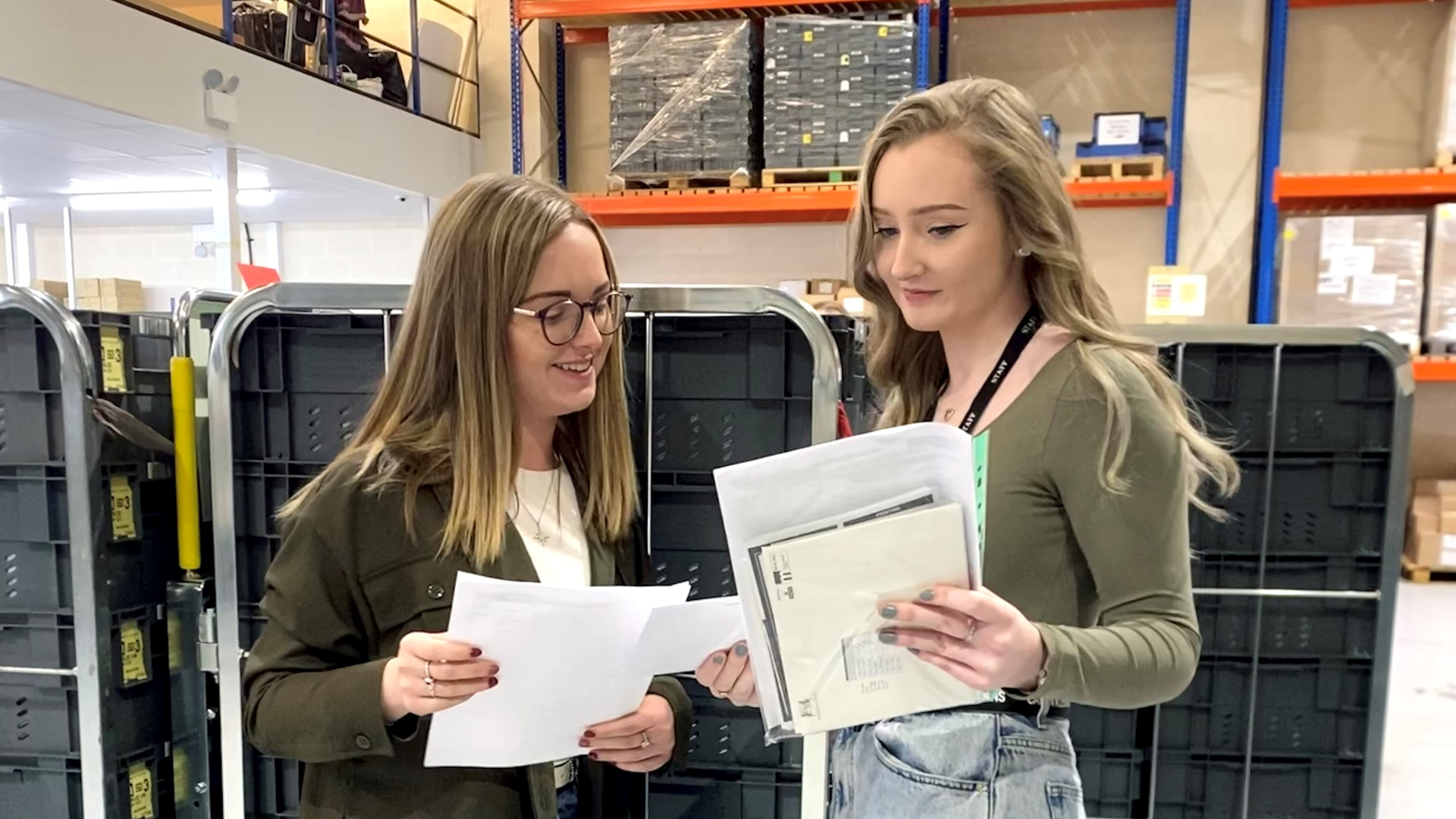 What, if anything, are you doing as a company to address this?
In November 2019, we partnered with the Westacre Middle School in Droitwich as part of the "Discover! Creative Careers Week". The programme entailed employers from creative industries opening their doors to young people, to inspire the next generation of workers. We thoroughly enjoyed welcoming enthusiastic students and showing them our offices and production area, in the hopes to inspire the students and show them how many opportunities the print industry can give them.
We also have a proud history of our successful apprenticeship programmes. We have taken on 8 apprentices within the last 7 years. Apprenticeships are a fantastic way to encourage women to join the print industry, candidates don't generally come with a huge amount of experience, what we look for is enthusiasm! We are keen to give training and opportunities to the next generation of workers.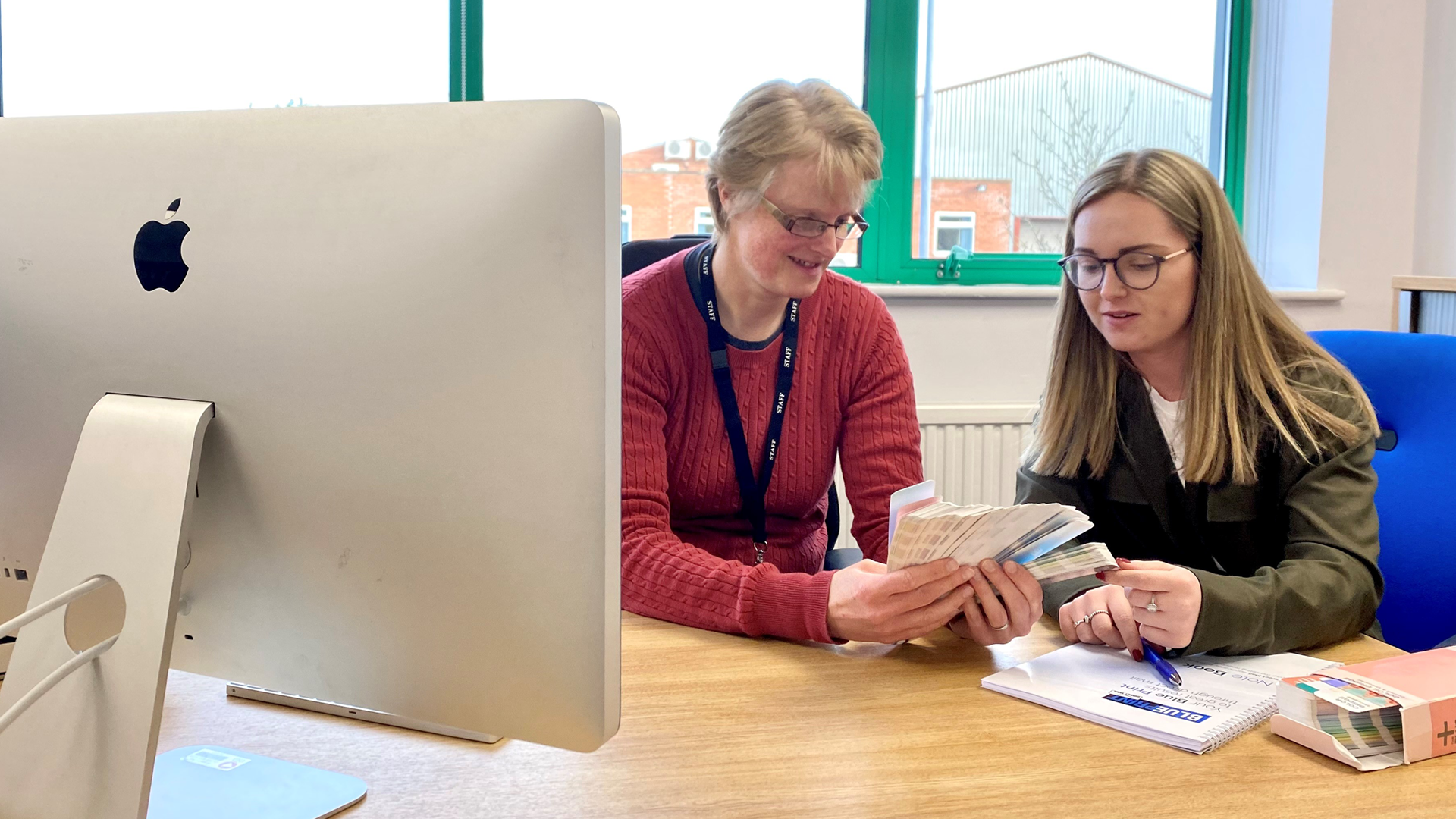 According to an annual Women in Business Report, women held only 34% of mid-market senior leadership roles in 2021. Why do you think this is?
We spoke to our Marketing Manager, Jo Widdowson, who explained "The print industry has traditionally been male dominated but the tide is definitely changing. I know women who actually wholly manage print businesses, not just work in them. It is going to take time for women to feed through from entering print to climbing the ladder, but we will see this percentage increase in the coming years. We need young females to see printing and the technical side of print machinery maintenance as a good career path. More and more employers are enthusiastic about employing females into traditionally male occupied roles. They have the ability and can bring a fresh perspective to the roles.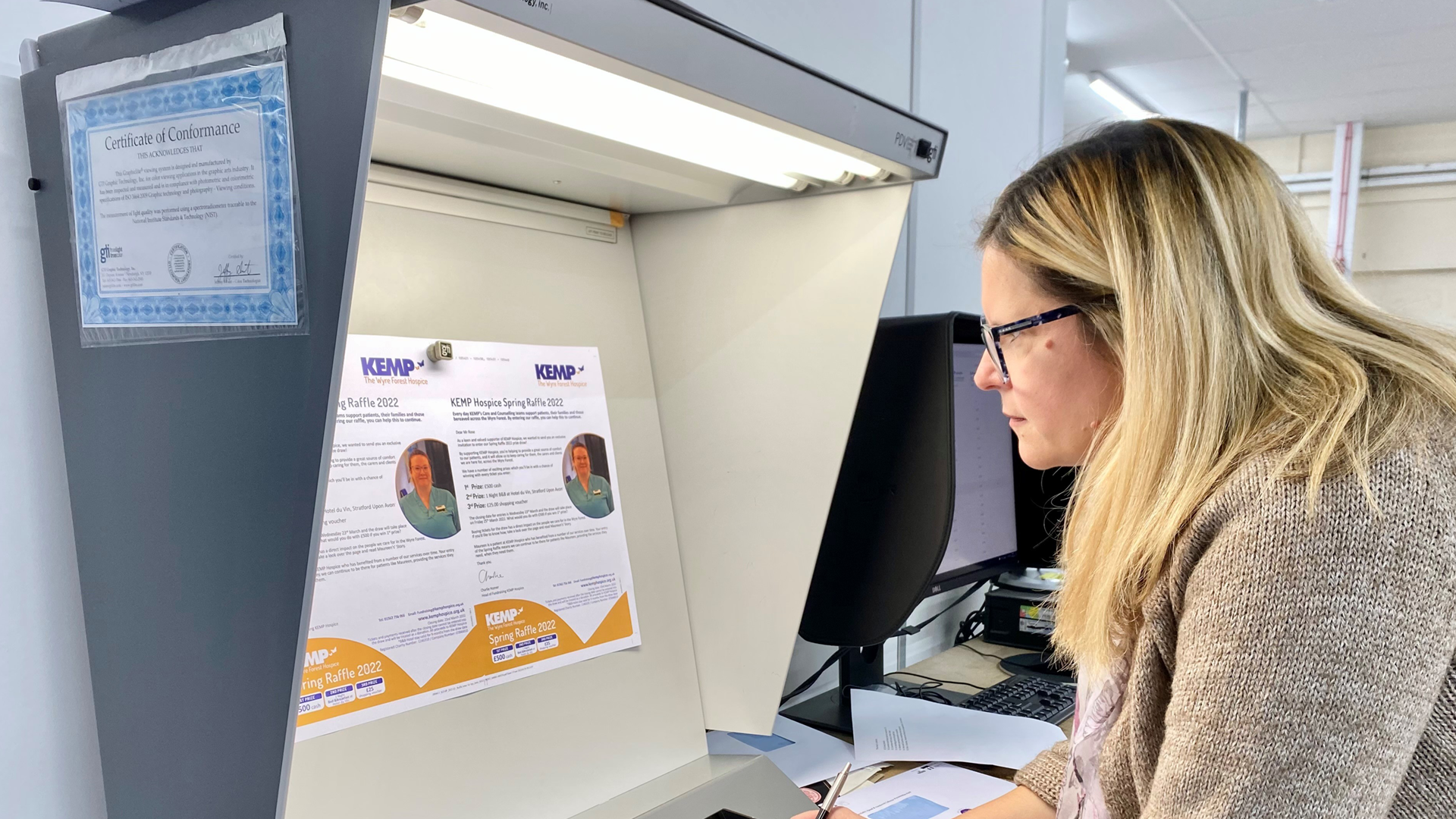 In what ways would you say businesses can work to increase the number of women entering the print industry, and progressing to senior level roles?
We have a few things to suggest!
Promote flexible working – It's a well-known fact that women are predominately in charge of childcare responsibilities – by increasing the opportunity to work from home including flexible working such a part time hours, flexible start and finish times and hybrid working, it encourages more women to apply for these roles as it fits in around other responsibilities.
Promote a recruitment drive/internal promotion to encourage more women into the business and into high level roles. Find out what appeals to women about the industry and use this to entice interest. Put forward specific diversity and inclusion policies which is both industry and organisational specific. This encourages an internal change in attitudes to women in print and will resonate outwards.
Encourage more female apprentices into the industry, start from the bottom up and promote the ability to move up the ranks into more senior positions. Target schools and colleagues and use gender neutral language and printed media, photo images of females in print, on the factory floor, operating machines, represent women in print visually, use examples of females in the industry, present a bio from a female apprentice, female CEO and so on. Seeing yourself represented is a big seller!
Be flexible with opportunities for women in print, understand and support the transitions in a woman's life, for example when they are pregnant, support them in returning to the industry in another role - if their current one is not suitable as part time for example.
Being able to see more women rise to senior roles in the print industry is imperative. Women need to be able to see themselves holding a position of influence. A diversity of voices and decision makers is only going to make the industry stronger.
"If more women are in leadership roles, we'll stop assuming they shouldn't be." ― Sheryl Sandberg.