St Richard's Celebration Garden Sponsorship 2021
There has been a buzz in Worcester amongst the community this summer to support St Richard's Celebration Garden. We have loved sponsoring and being part of this celebration and wanted to share with you what we have been up to.
1,000 intricately painted, hand-crafted bees were on display at The Hive in Worcester from 27th August to 2nd September. The display of beautiful, hand-crafted bees from craftsman Ed Alvis, raised funds for the care of St Richard's patients, their loved ones and the bereaved in Worcestershire. Supporters have been able to make a donation to the hospice to secure their very own bee knowing that their contributions are making a difference to Worcestershire residents during difficult times.
At the start of the project, St Richard's gave us our very own bee to show how lovely and unique they would all be. To begin raising awareness, we posted a little competition for our followers on Twitter and LinkedIn to give our bee a name. We had an array of name suggestions; Bee-yonce, Beatrice, Blossom and Buzz- just to name a few. This created real excitement from our followers and we picked the winning name… Blossom, which was kindly named by Bee's- Knees Marketing- very apt!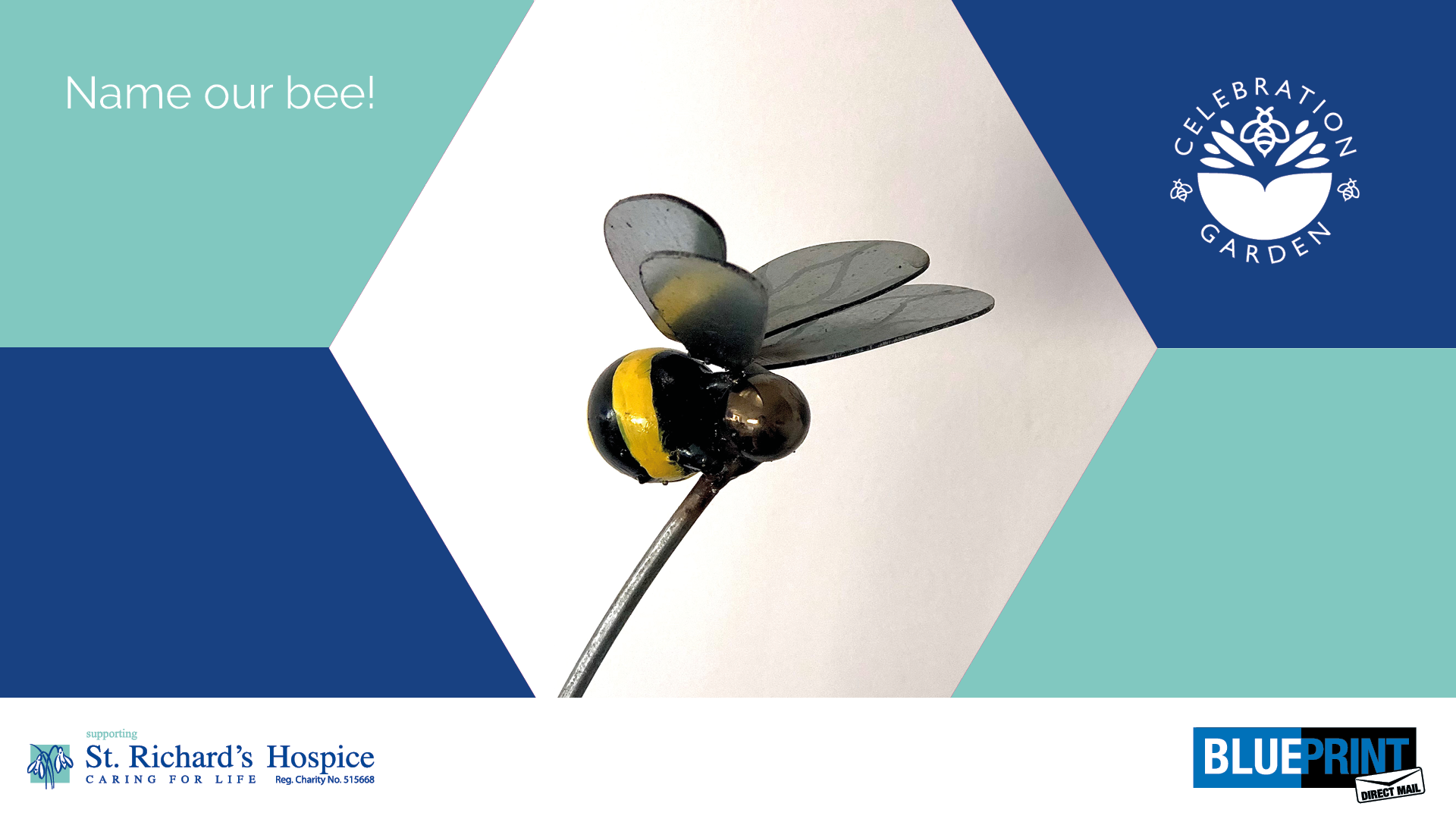 https://twitter.com/bpdmUK/status/1422271113619464193?s=20
Leading up to and during the installation we posted how Blossom was helping us around the office and production! We had her helping Pat with the guillotine, making cups of tea, driving the forklift with Dawid- all accompanied by some bee-rilliant bee puns! We even shared some bee facts too. This generated awareness for the celebration and got the message shared in and around Worcestershire.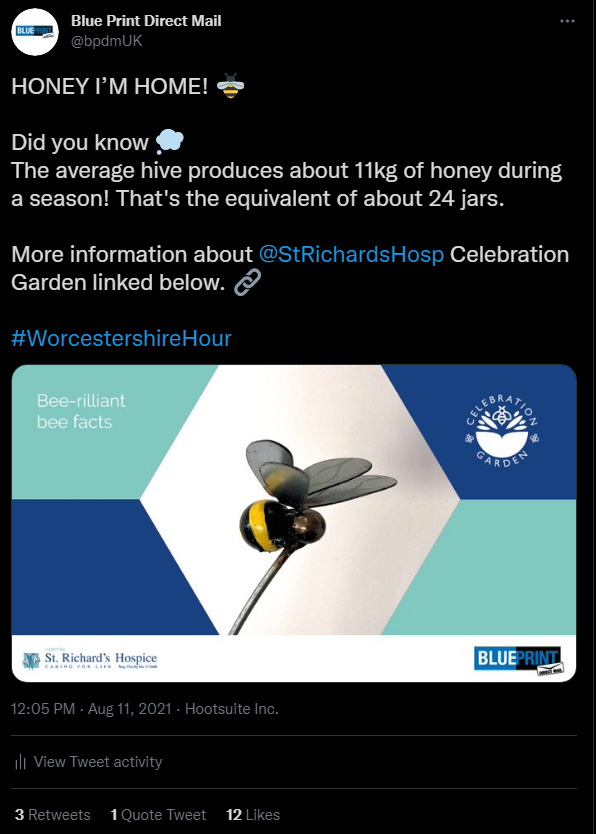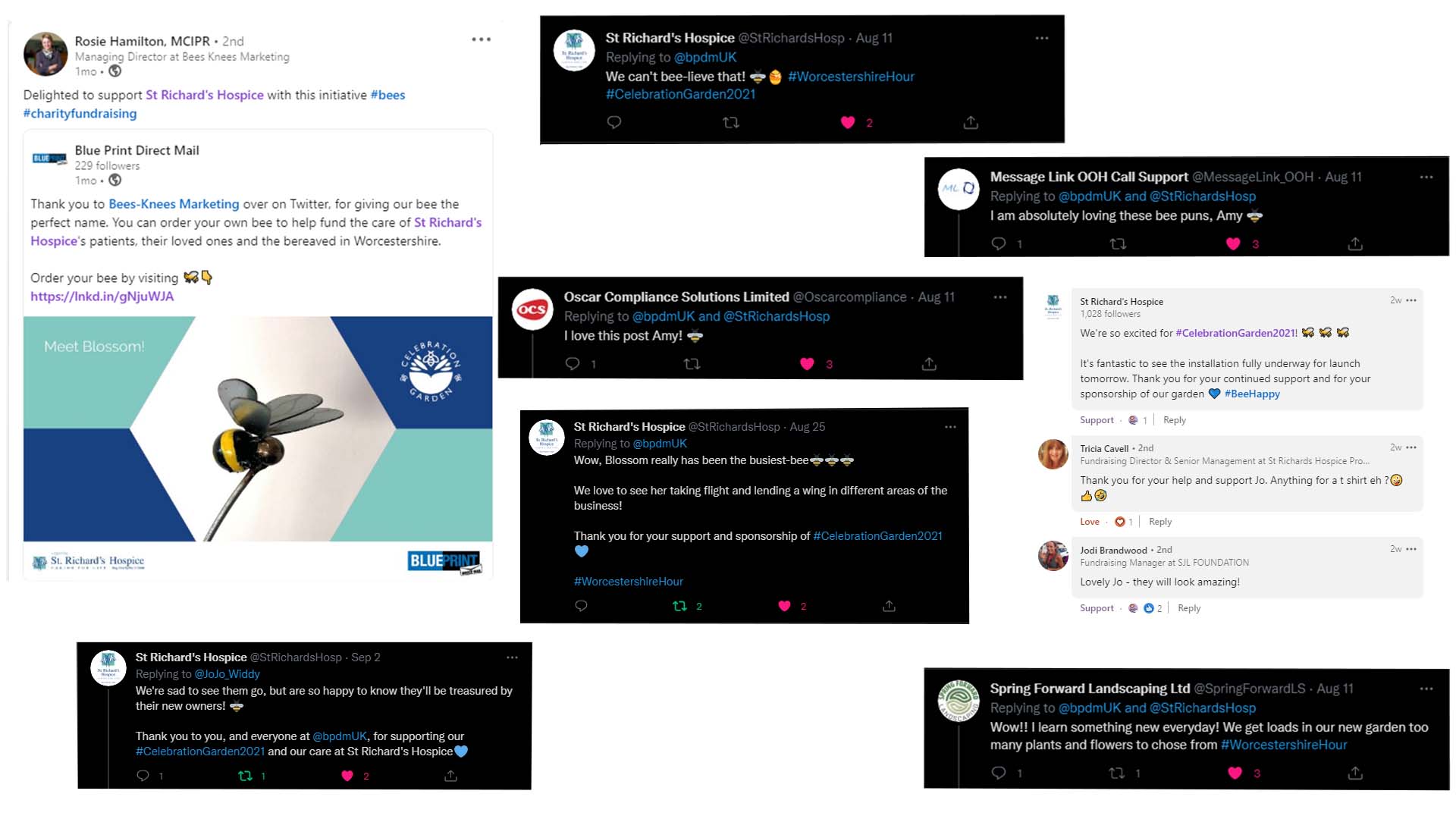 In addition to the social media engagement, we provided our services to St Richard's and printed and mailed their Celebration Appeal. We were delighted to work with St Richards on this as we know how they address the needs of many people throughout Worcestershire and without the valuable support of individuals and businesses, would not be able to carry out their vital and dedicated work. We also printed posters and leaflets and helped distribute them around the Worcester hospice shops.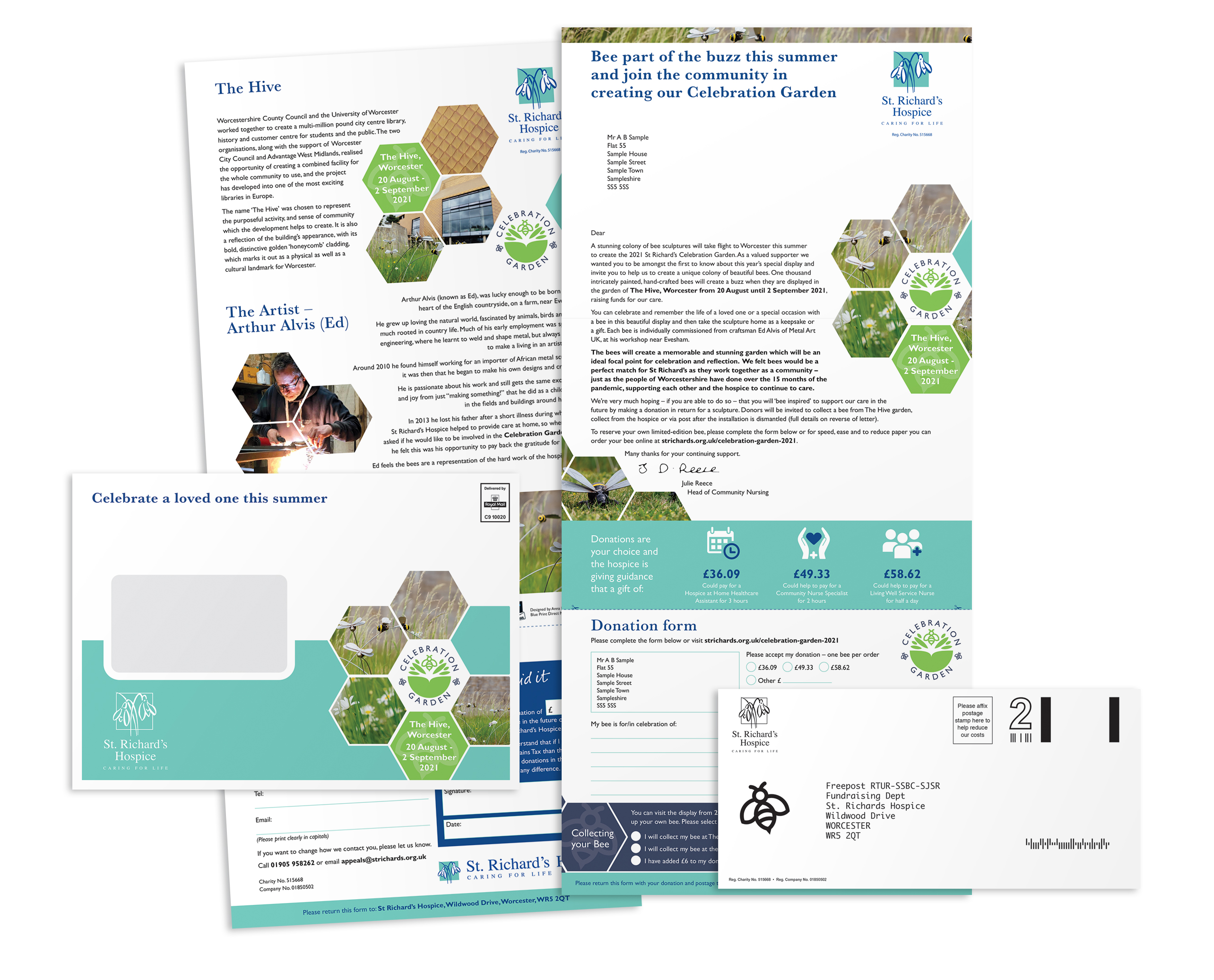 Then the big day arrived. Installation day!
Our Marketing Manager, Jo, volunteered for the day to help install the bees at The Hive, Worcester. Here are some fantastic pictures of the garden display at The Hive. As you can see, there are some flower sculptures to accompany the bees which were the' 5 @ The Hive'. As part of our support, we sponsored the Bluebell flower which was crafted out of recycled steel filing cabinets and the stems were scrap electrical conduit.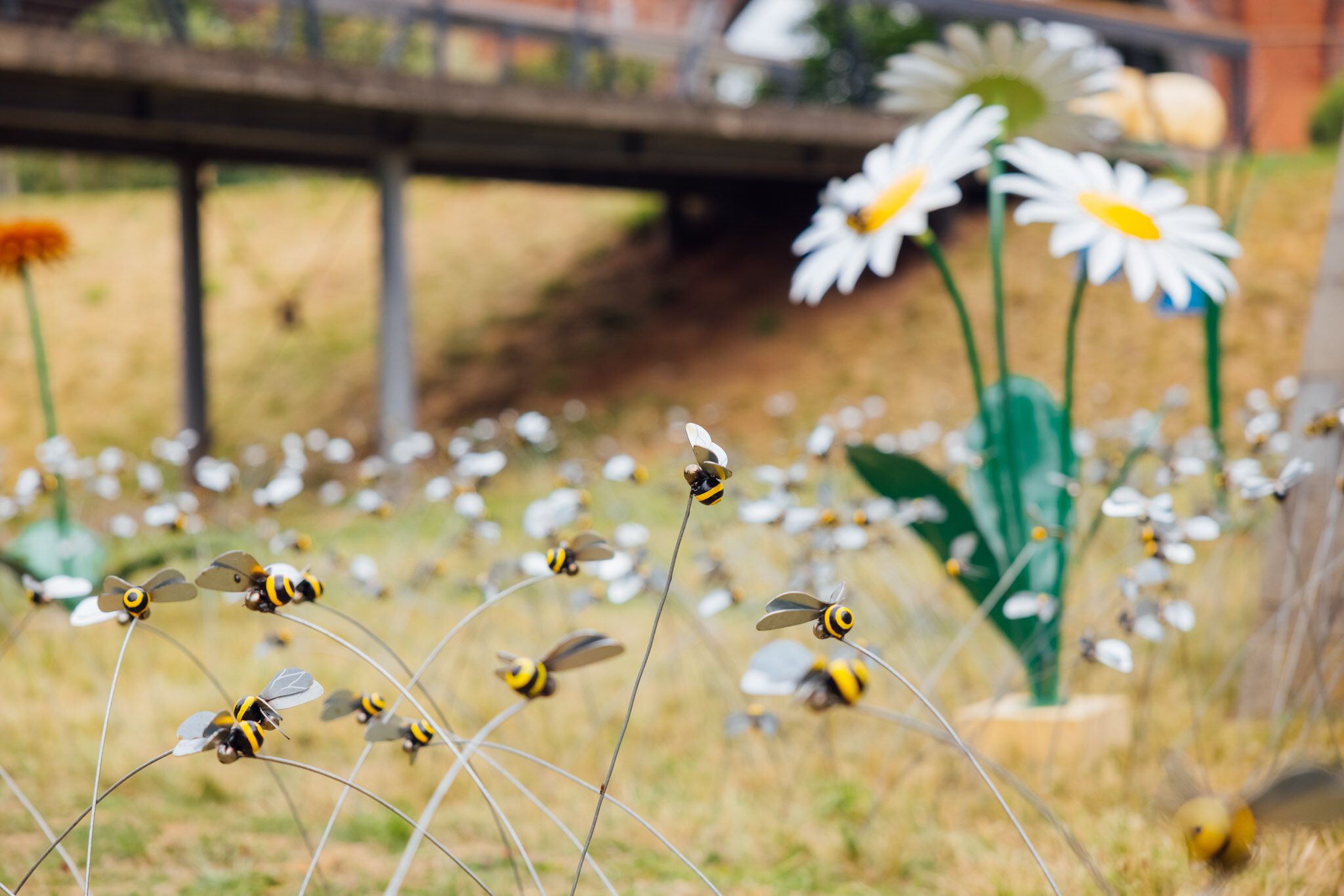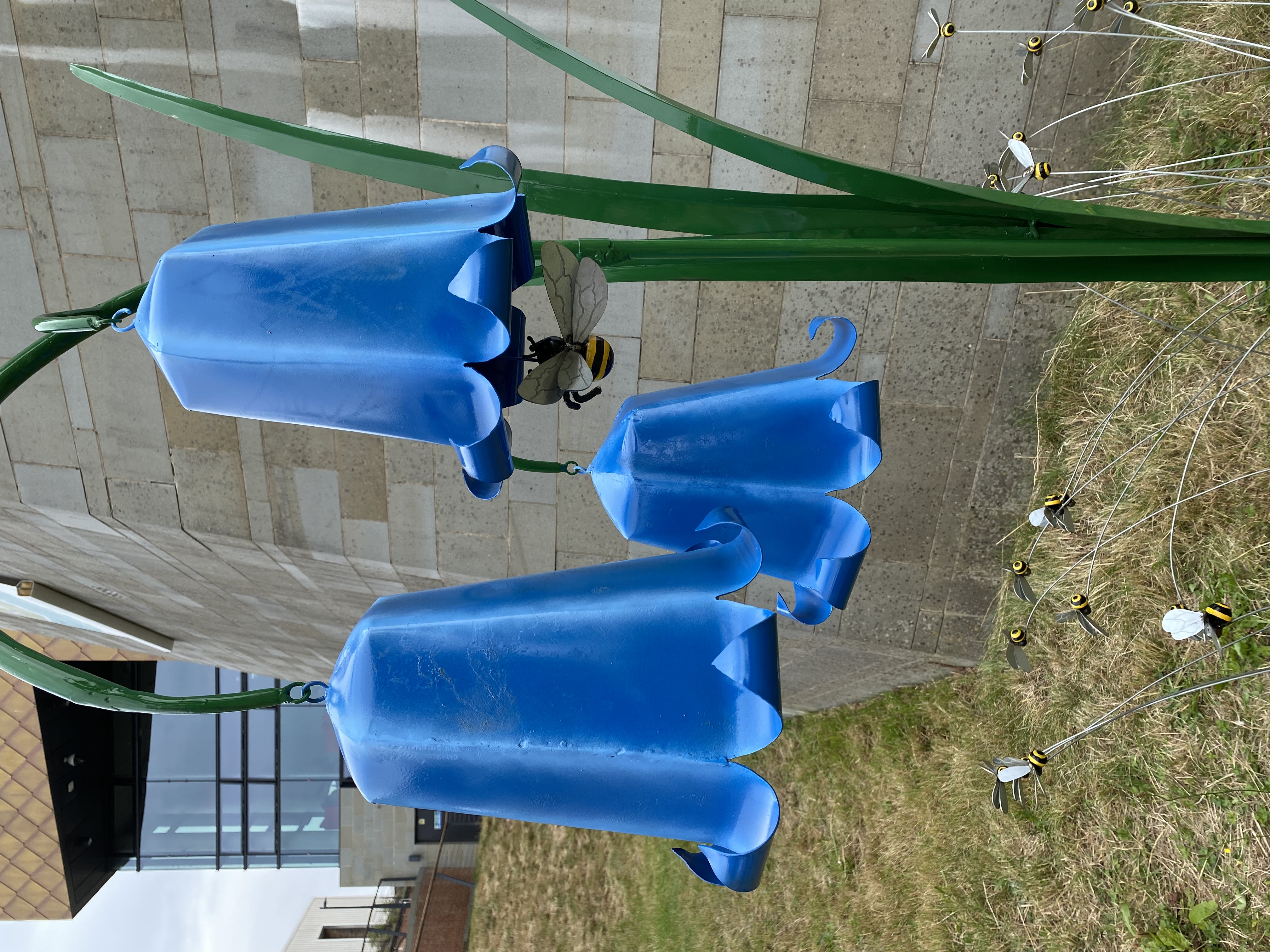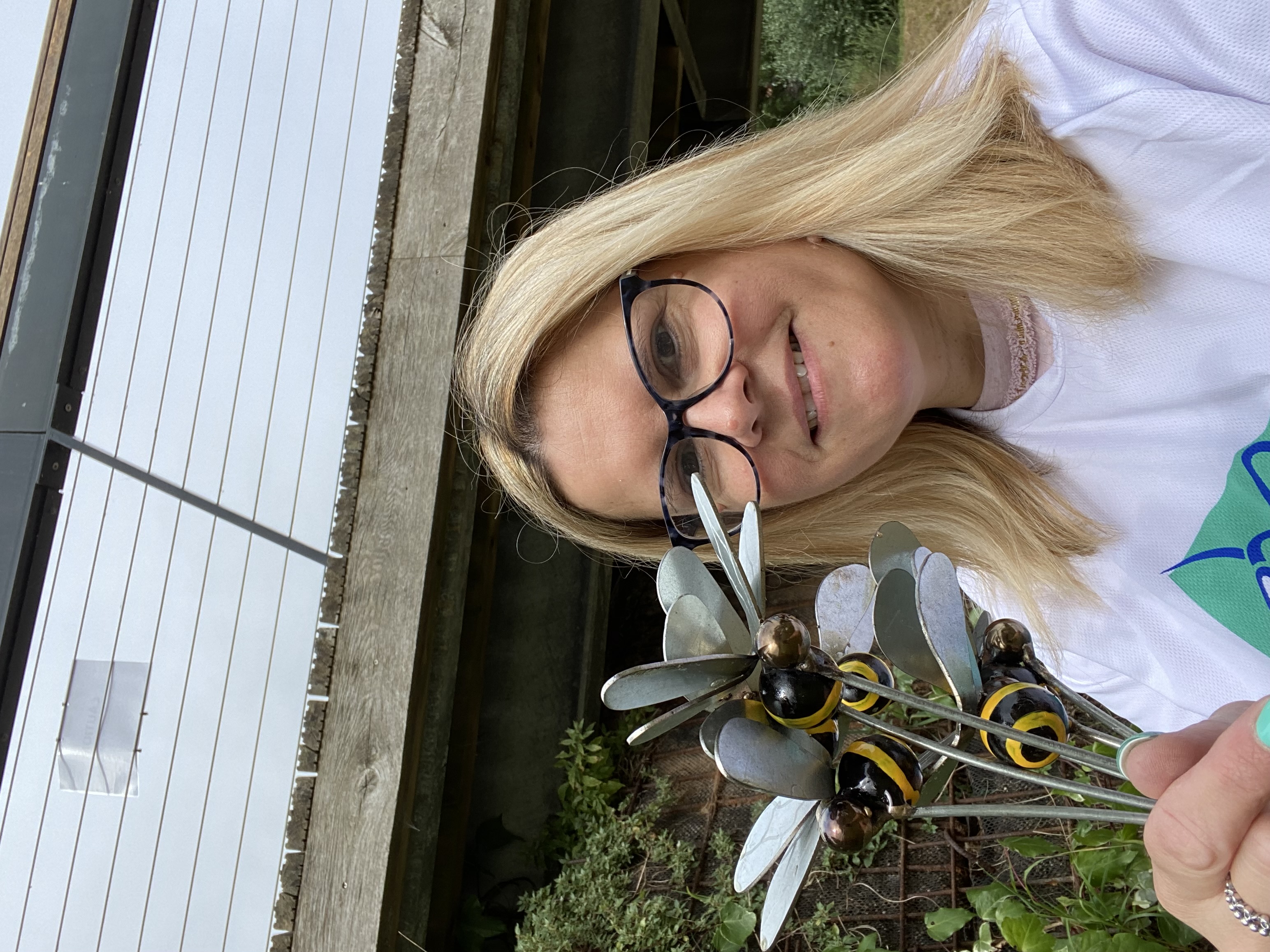 ​
Whilst Jo was over at The Hive on installation day, we had a banner put up outside our offices on the Hampton Lovett Industrial Estate. Doesn't it look great!?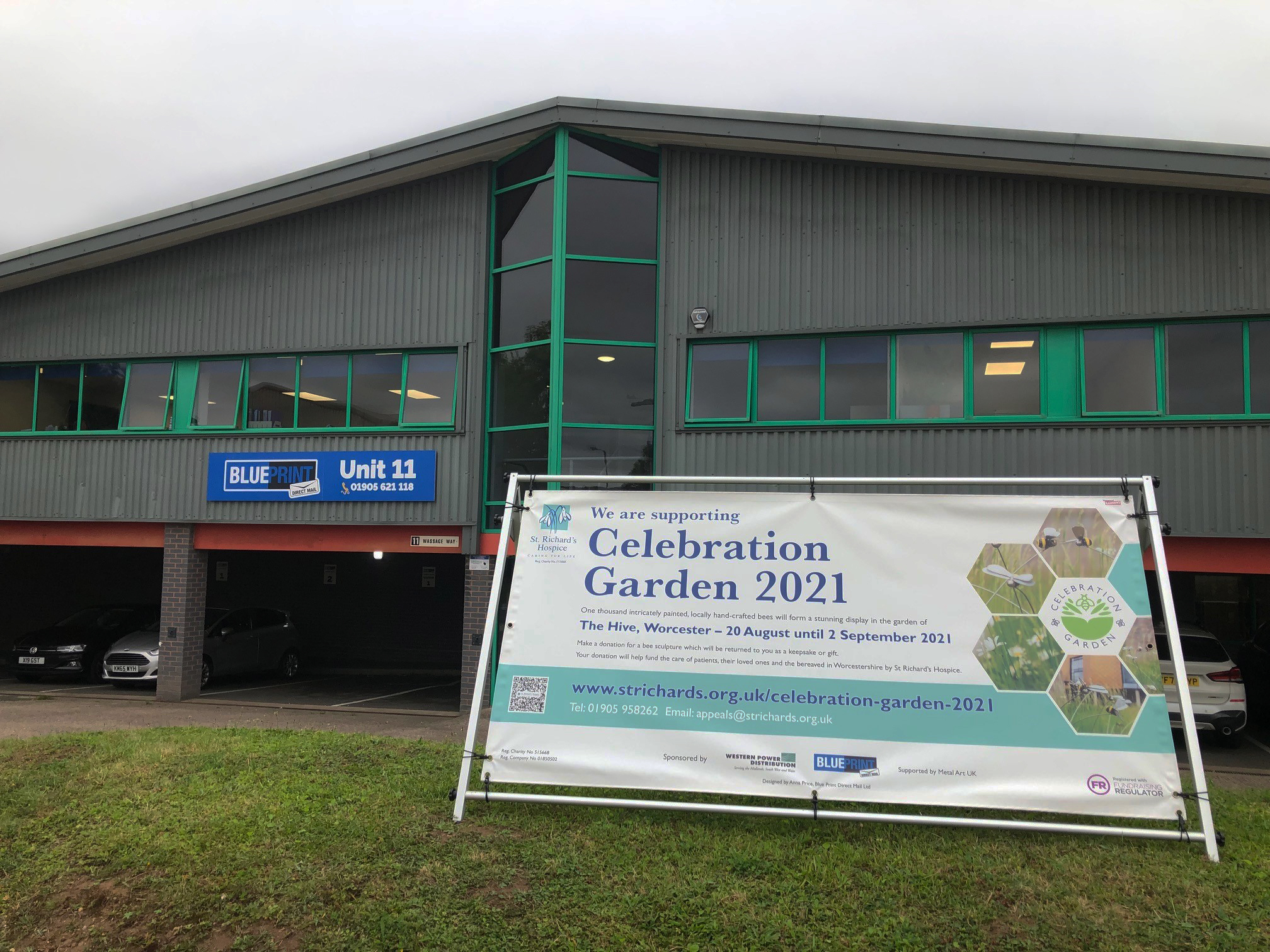 On 2nd September, Jo was at The Hive again to help dismantle the display and distribute many of the bees to the kind supporters who had donated in celebration of their loved ones. More bees are being collected from the hospice and we are responsible for undertaking the packaging and posting of those bees that can't be collected.
We thoroughly enjoyed being part of this celebration and hope it has been a massive success for St Richard's Hospice.
You can learn more about the Celebration by visiting St Richard's website. https://www.strichards.org.uk/support-us/fundraising/celebration-garden-2021/.