Ambiguous Mail
We love seeing stories about mail that has been delivered with no specific address. We have compiled our favourites below. We'd love to hear your favourites or let us know if you have ever received a strange letter like these!
Email us at sales@bpdm.uk.
Emma from England
Despite having no correspondence address, just an apt description of whom it intended to reach, this envelope miraculously made it to the right recipient.
Its envelope read: "Emma from England who likes surfing in Portrush and hiking up Cavehill, tells local stories from Ireland on the television every evening on BBC One. Recently engaged and plays football".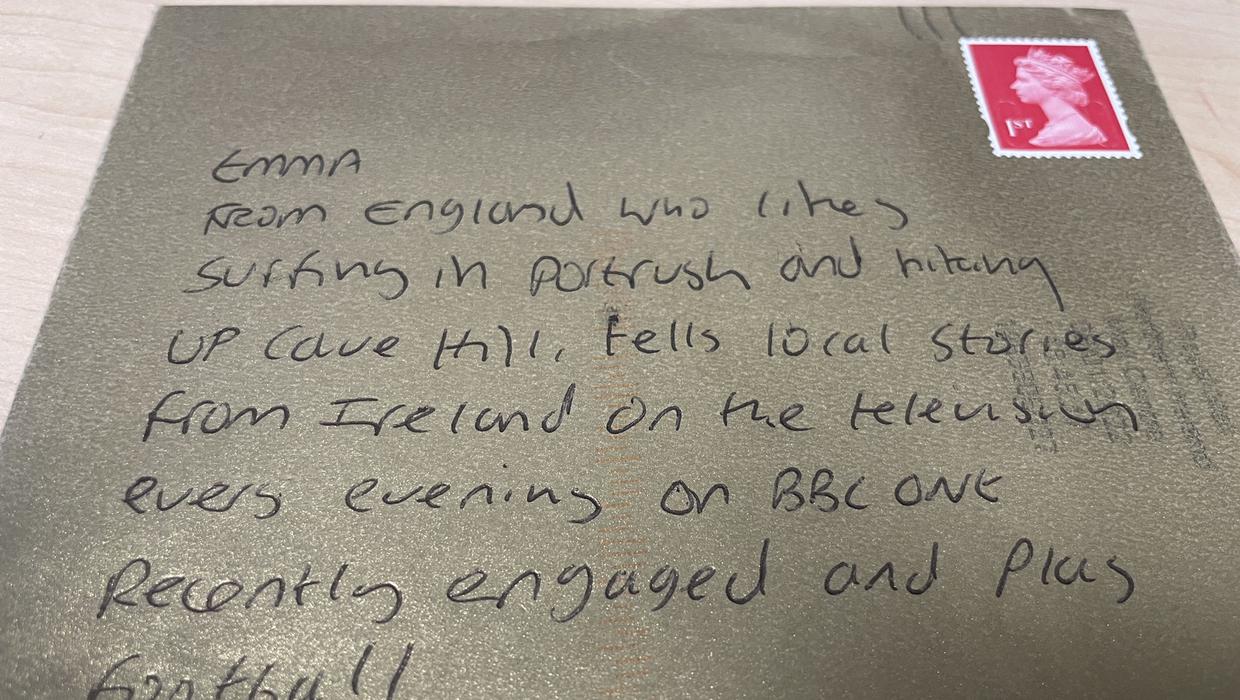 Chef Mark
The letter was addressed to: "Chef Mark Dale, somewhere in the Yorkshire Dales. Likes 4x4 Pajeros, curly haired lad. Some top hotel chef, might be where the lock in due to snow was. Not sure." Amazingly it found its way to Mr Dale's home within just a few days.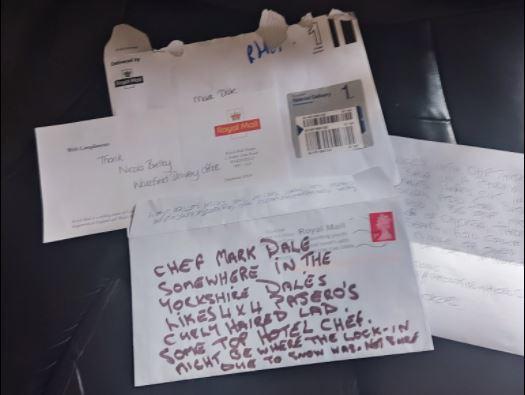 Woman in Cornwall shed
The envelope read 'Ms Katrina Davis, lives in a blue and green shed on a crossroads near a village 21 miles from Land's End, as featured on BBC2 Simon Reeve Cornwall programme'. Ms Davies said the letter was a "lovely thing to receive in the post, It just makes you feel like maybe the world's smaller and more local than it feels sometimes".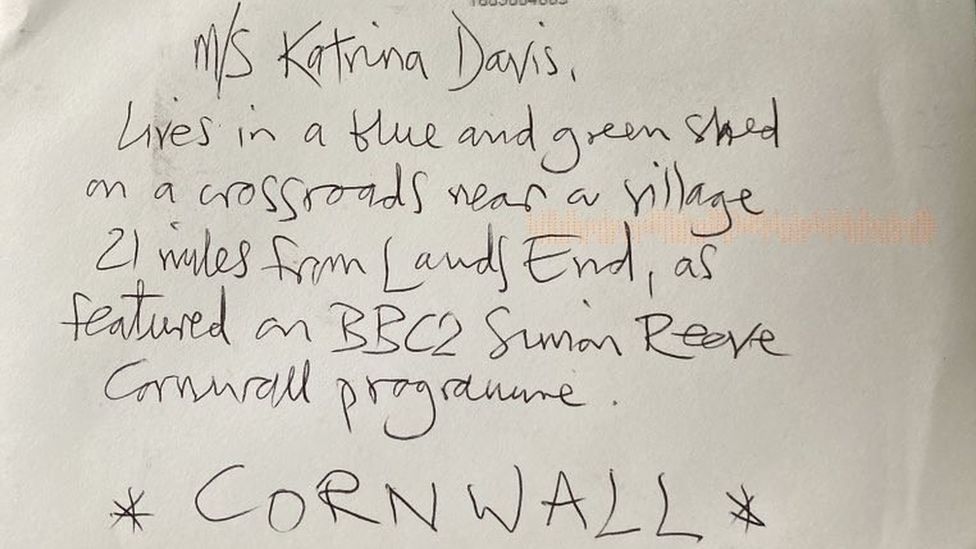 Hand drawn map
Rebecca Cathrine Kaadu Ostenfeld was surprised when a letter was delivered to the horse farm where she lives with her husband and three children near Búðardalur in the west of Iceland. Instead of a postal address or a recipient's name, the sender had drawn a map of where they believed the farm to be, together with the following, in English:
"Country: Iceland. City: Búðardalur. Name: A horse farm with an Icelandic/Danish couple and three kids and a lot of sheep!"
The sender had also added a further clue to the intended recipient: "the Danish woman works in a supermarket in Búðardalur."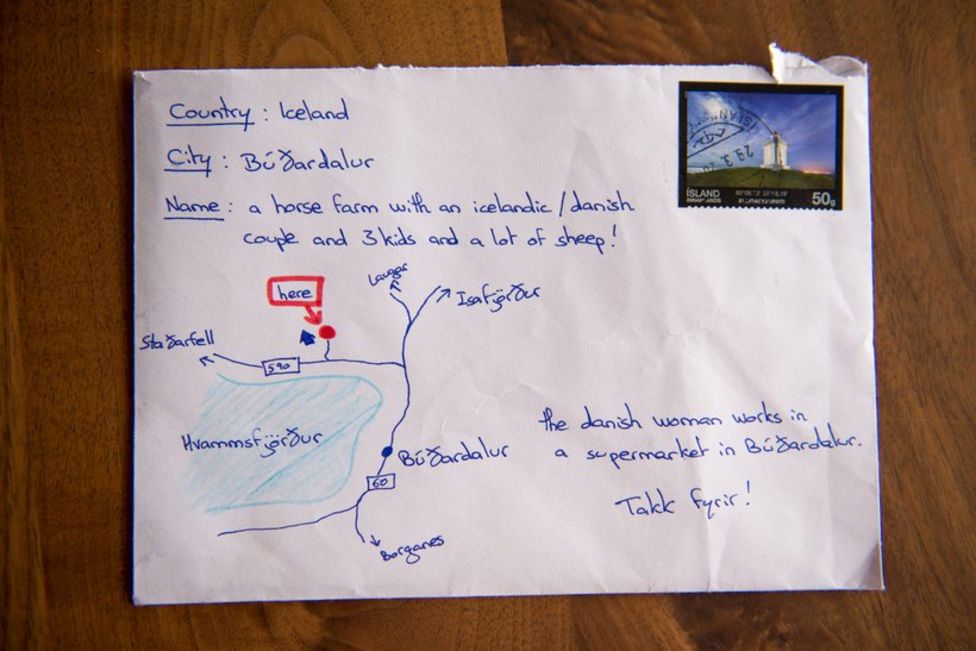 Life story
Feargal Lynn, from Cushendall in Co. Antrim, says the note was scrawled with a 57-word mini-biography rather than his street. The envelope read, 'Feargal, Lives across the road from the spar his ma and da used to own it, his mother was Mary and Da Joseph, moved to Waterfoot after he got married, plays guitar and used to run discos in the Parochial hall and the hotel in the 80's. Friends with the fella runs the butchers in Waterfoot too. Cushendall, BT44 N. Ireland'.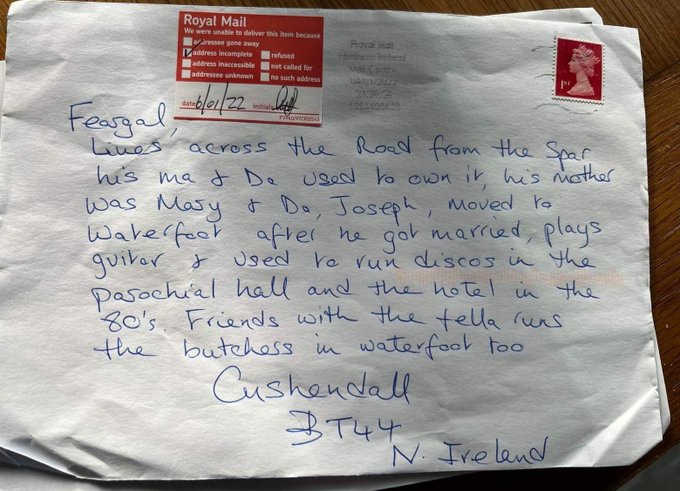 A road near the golf course
Amazingly the Christmas card reached Trevor and Annette Burlingham, even though their home is a mile and half from the golf course and the envelope had no street name or number. The envelope read 'Mr and Mrs T Burlingham ? A road somewhere near the golf course in Thetford, Norfolk. Trevor is a photographer (weddings) this might help.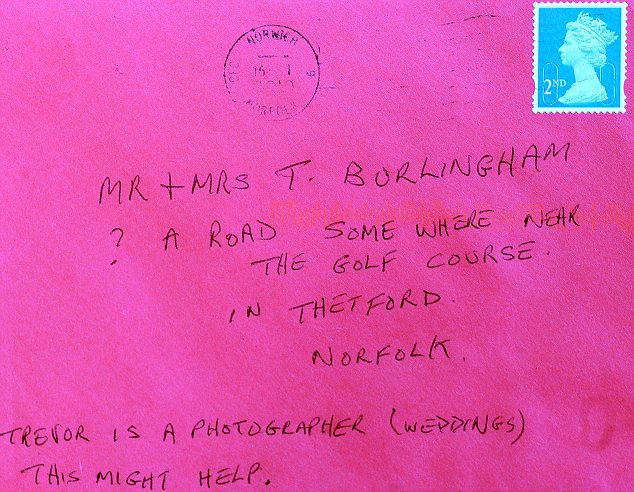 90th Birthday Card
The card included all the right details including Margaret's first and last name and her town and postcode but left out one important detail — her address. The envelope read 'To Margaret, Don't know the street but she has just turned 90 and everybody should know her. COLAC 3250.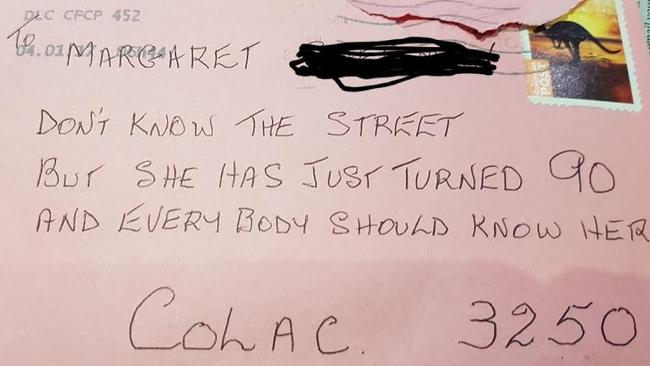 We hope you have enjoyed taking a look at these ambiguous envelopes, we promise to only use proper addresses on our mail!