Can you be a Sparkle Day star?
At Blue Print, we're proud to be a supplier of printed personalised communications for Newlife Charity.
Newlife is a national charity based in Cannock which helps the families of disabled and terminally ill children in the UK to get the equipment they need that has often been refused by the statutory services or the delays in provision mean that the child will suffer unnecessarily.
See their website here: https://newlifecharity.co.uk/
As part of their Sparkle Day celebration on Friday 3rd March, we're holding a competition to generate funds for their valuable work.
In keeping with all things that sparkle, for a donation of just £1, you can win the chance to name a real star in space. Using the website StarNameRegistry.Com, the winner will be able to name a standard star as they choose. Call it by your own name or perhaps take the opportunity to dedicate it to someone you love.
More details here: https://star-name-registry.com/1-standard-name-a-star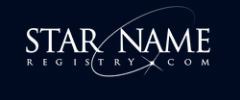 Take a look at this photo of a jar full of Starburst sweets and simply tell us how many are in there. You can make as many donations of £1 and as many suggestions as you like.
You'll need some info to help! The jar is 18cm tall, has an inside diameter of 8cm and is filled to the top. The winner also gets to keep the jar and the sweets.
Competition ends on Thursday 2nd March. Winner will be agreed on Friday 3rd March (Sparkle Day). Simply email charity@bpdm.uk to send in your entry and you will be contacted to arrange payment. Where multiple suggestions of the same number are given, the winner will be selected by a random name generator and this process will be filmed. The winner will be notified by phone call, text or email as necessary. Phone numbers, email addresses and data will be securely held for a period of 3 months following the winner announcement after which time, it will be securely destroyed. The winner should take note of any allergy information for the Starburst sweets. Blue Print cannot be held responsible for any issues arising from their consumption subsequent to the competition.
If you have any questions or concerns, please email jo.widdowson@bpdm.uk