Charity Direct Mail Top Tips
Direct Mail is an essential tool for Charities and Not for Profit organisations looking to successfully increase awareness and raise funds. Direct Mail can be used to develop regular communication with potential donors keeping them updated and informing supporters of relevant charitable causes as well as how their past donations have been invested. Mail personalisation can be used to show donors that your charity values the support of each individual as well as to let them know that they really are making a difference.
Our experience of working with charities has enabled us to offer a unique service to our clients as we truly understand the importance of direct mail for charities. We understand that charities can struggle with financial pressures and limited resources for marketing, therefore we ensure that we provide a cost-effective solution, and provide advice on where money can be saved and opportunities to improve results.
So… what are our top tips for creating a highly engaging, cost-effective direct mail campaign?
1. Segment your data.
Donor segmentation is the process of sorting your donors into groups based on shared demographic characteristics and previous engagement metrics. It helps you better target your outreach, raise more donations, and grow your relationships with donors over time. Here is an example of how Midlands Air Ambulance used this fundamental strategy.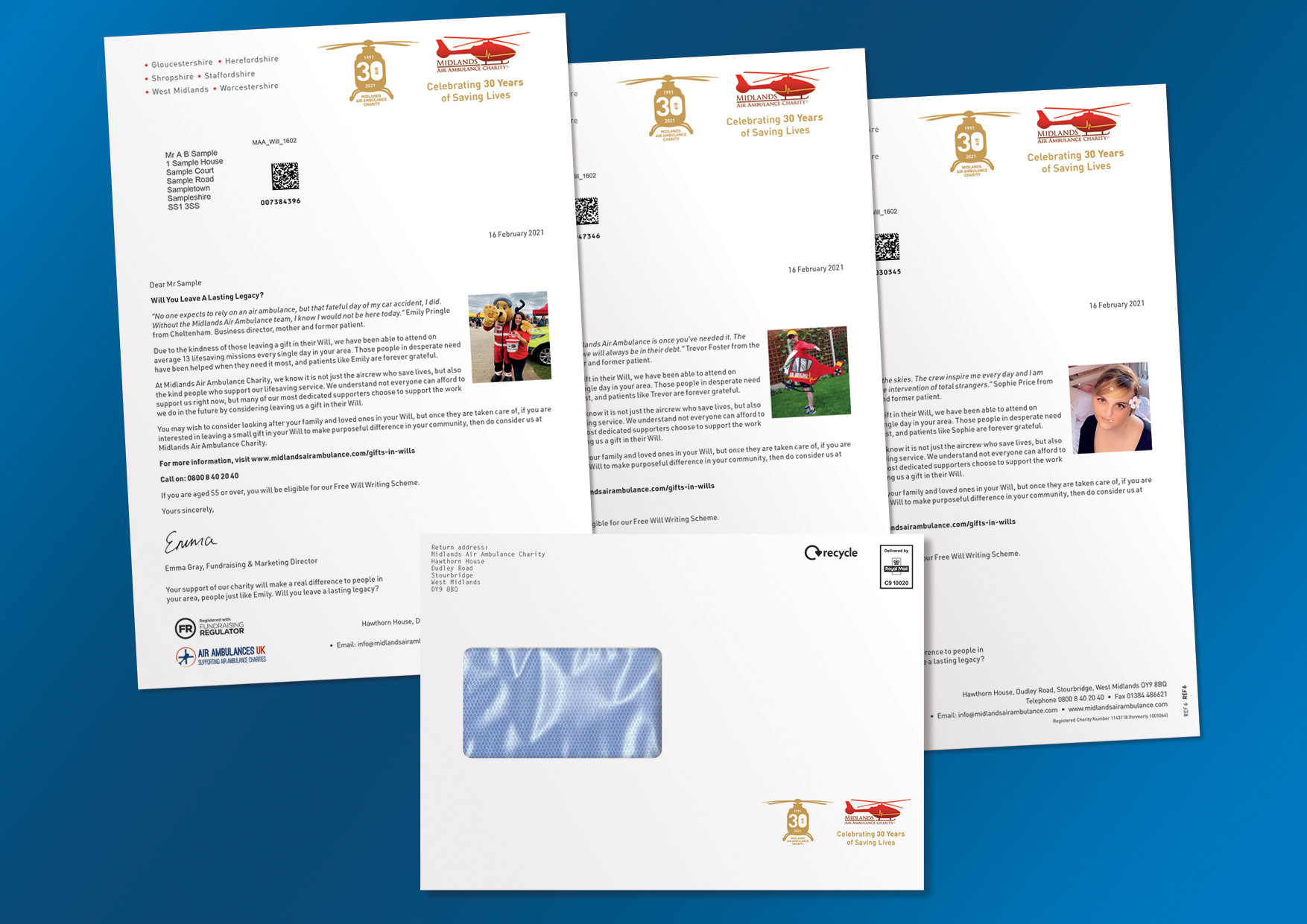 2. Include Label Sheets for Raffle Mailings.
We have had so much positive feedback from the charities we work with on our label sheets, supporters love them! It gives an interactive aspect to the mailing, there's something special about having your own personalised stickers to use - it leaves a lasting impression with the recipient. Here is an example of St Michael's Hospice use of label sheets in their Summer Draw mailing.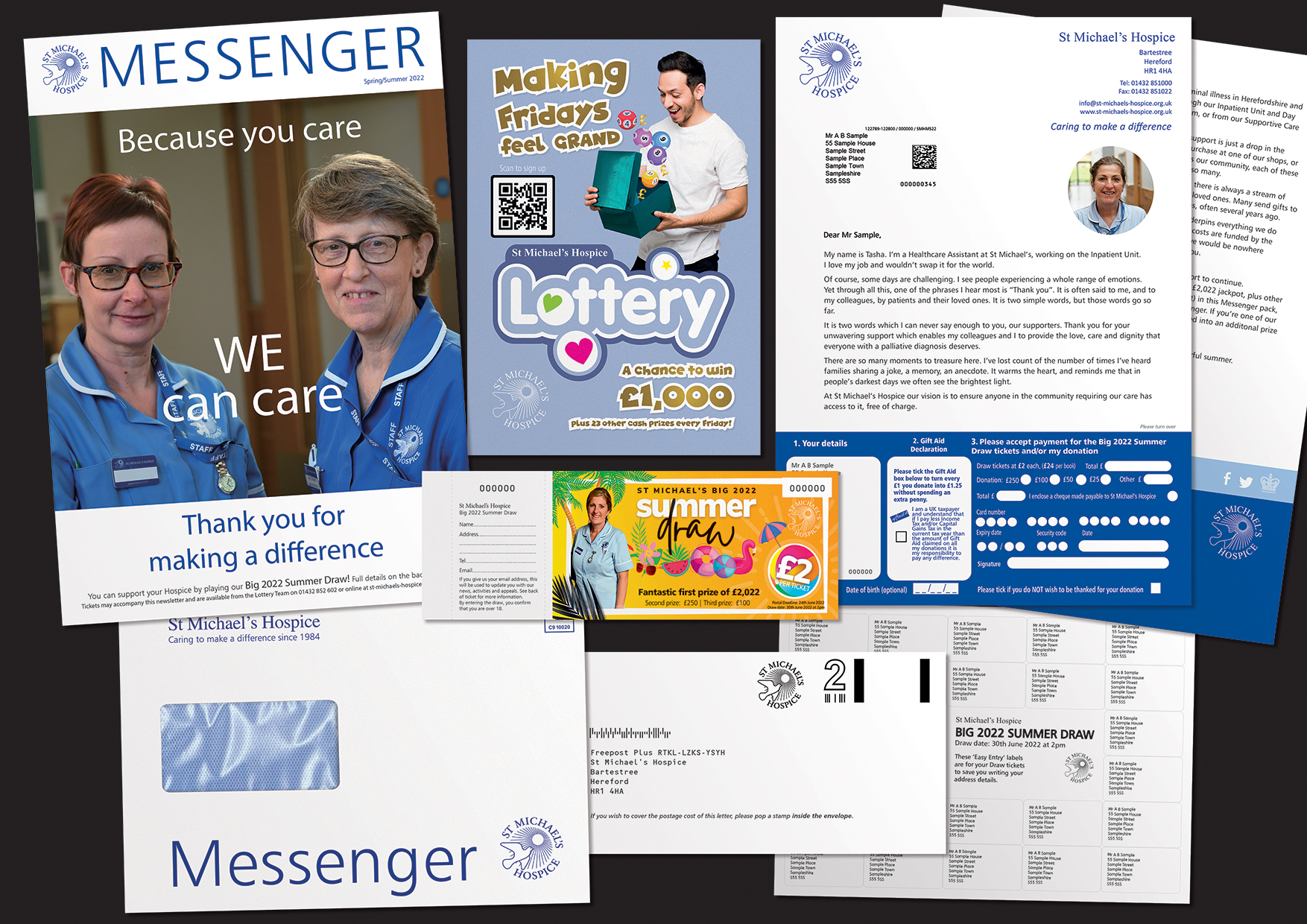 3. Storytelling.
Communicating via story telling is a great way to build an emotional connection with the recipient. Reminding supporters how much their donation helps the charity is extremely effective, especially if paired with showing numbers and really making it clear that it couldn't be done without their support. Here is an example of how Newlife used effective storytelling in their recent mailing.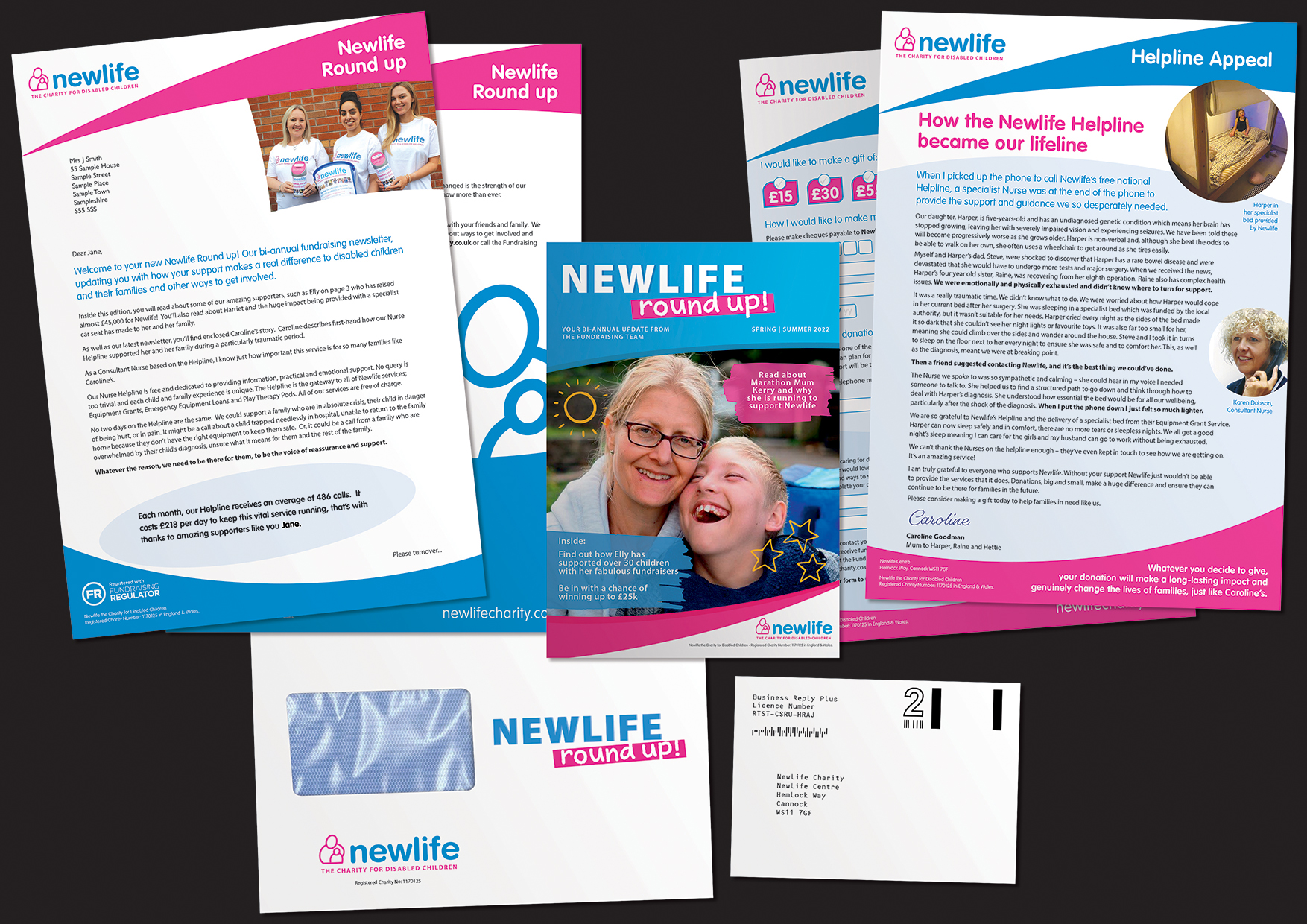 4. Multichannel approach.
Multichannel approaches are highly effective and help to maximise conversions. Ensuring your message is seen at all touch points with the recipient helps reinforce the message. Here is an example of how ECHO Herefordshire used a multichannel approach. (They also had matching social media posts and an email template).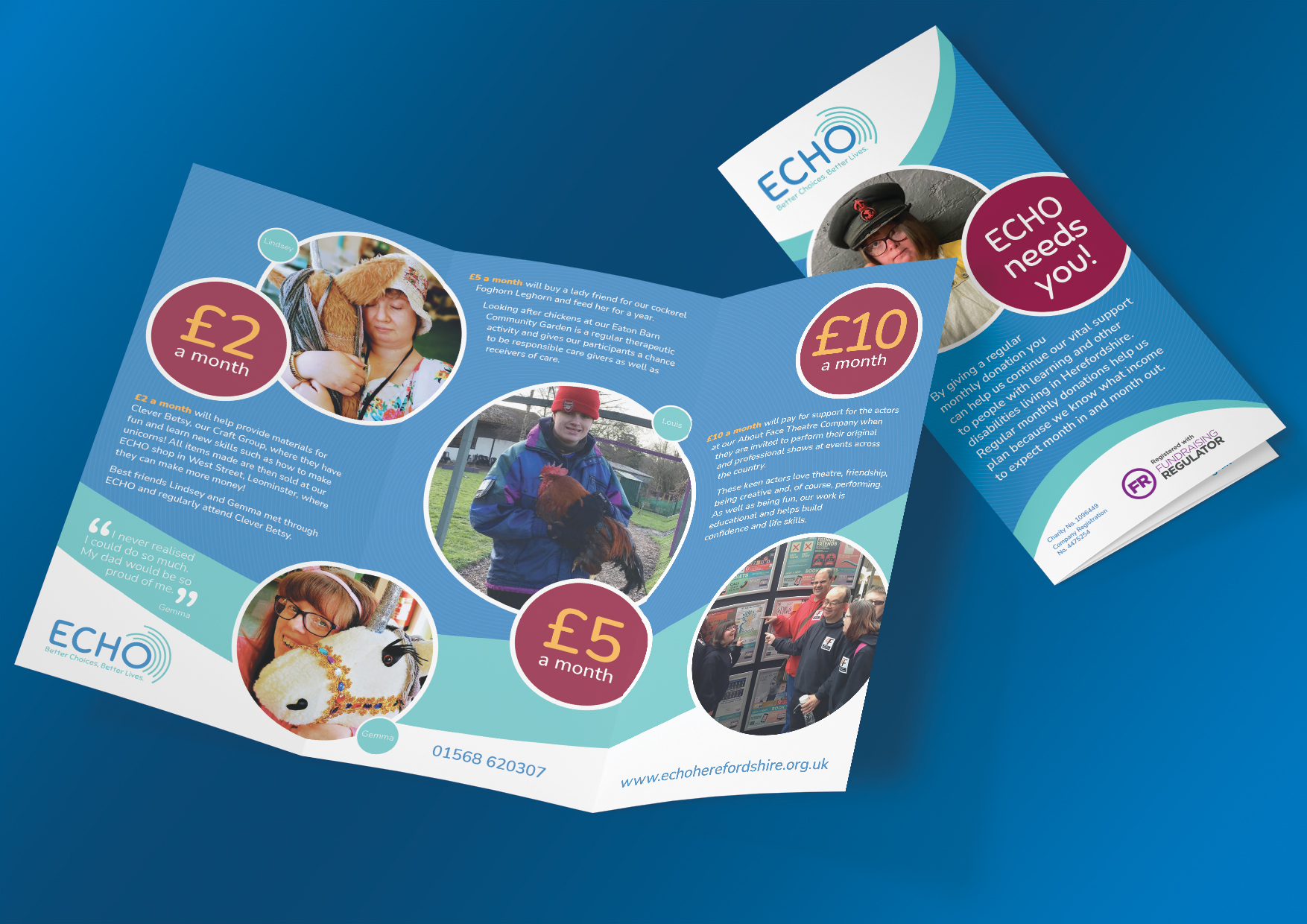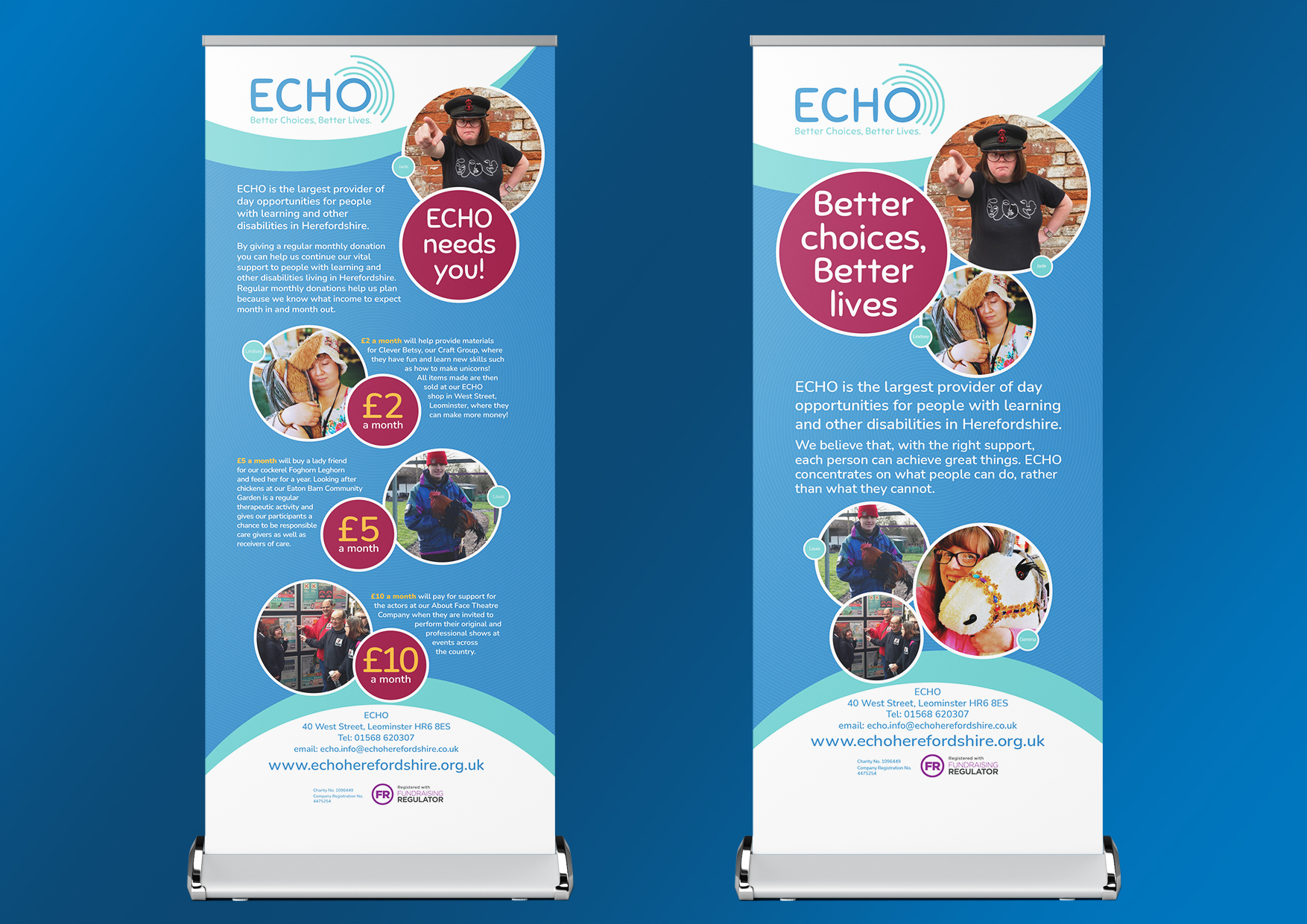 If you have a campaign idea that you would like to discuss, please get in touch with us today - we're a friendly bunch and we're ready to help!
Email sales@bpdm.uk or give us a call on 01905 621 118.