Christmas Direct Mail
It may only be August, however, preparation done several months in advance is key to running a successful Christmas campaign. Developing clear and precise marketing goals, schedules and solutions is vital. At Blue Print, we can help you with this in the most cost-effective way possible. We are experts in producing imaginative and engaging Direct Mail solutions which, when coupled with other complementary digital media, can increase customer interactions and visits and, in turn, drive sales.
With that being said, we thought we would show our top 3 favourite examples of previous direct mail Christmas campaigns to get your creative juices flowing and get you thinking about your Christmas campaign.
Amazon's 2020 Catalogue
Amazon's Joy Delivered catalogue was the perfect mix of print integrated with the online world. The catalogue consisted of Amazon's top picks that children would love such as Lego, Star Wars, Hot Wheels- and fun activity sheets. Recipients were able to scan the QR Code next to the item to add the item to their cart, or alternatively use the Amazon Alexa to add the item to their cart. Such a great use of technology to drive users to their website with ease.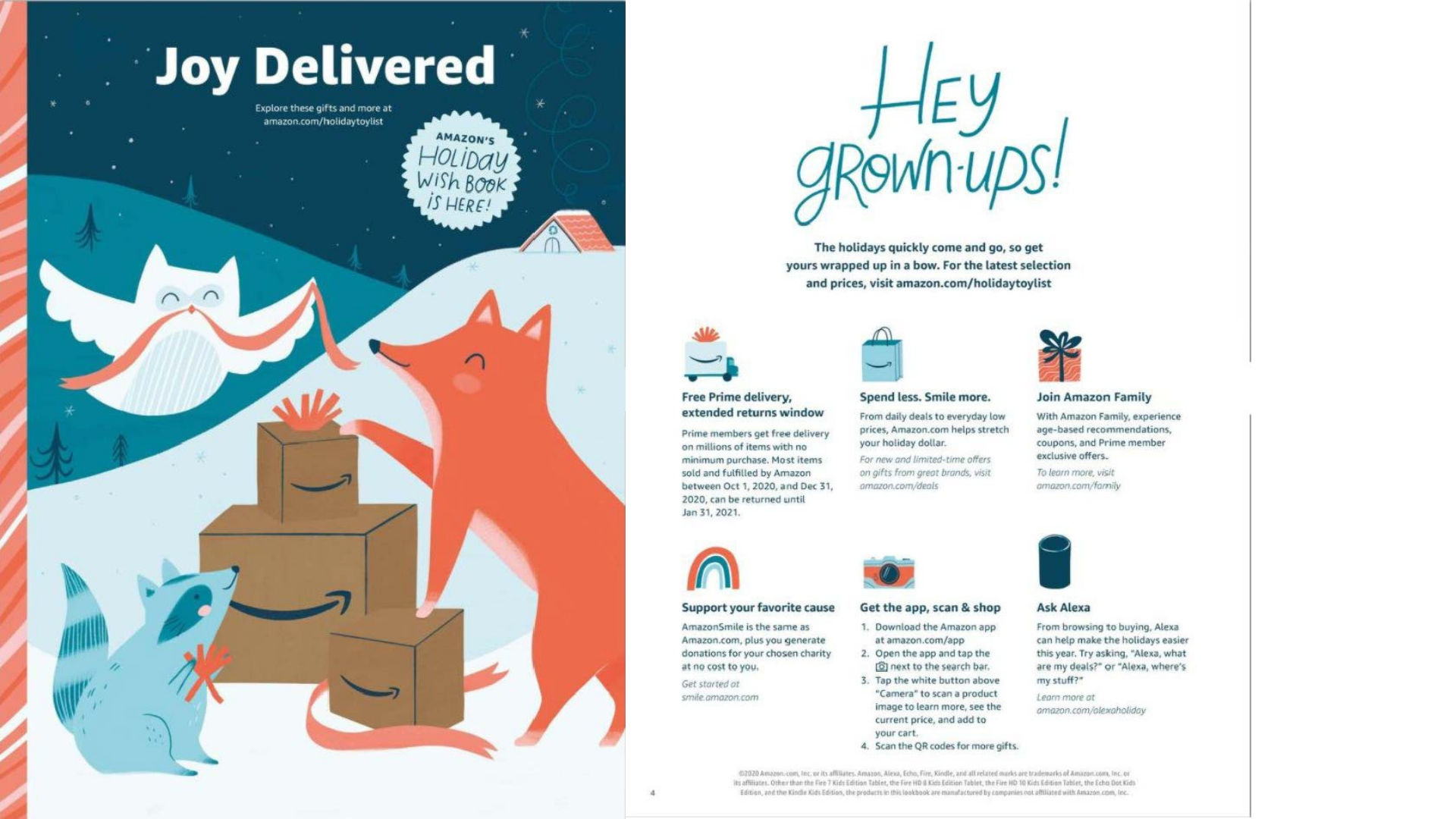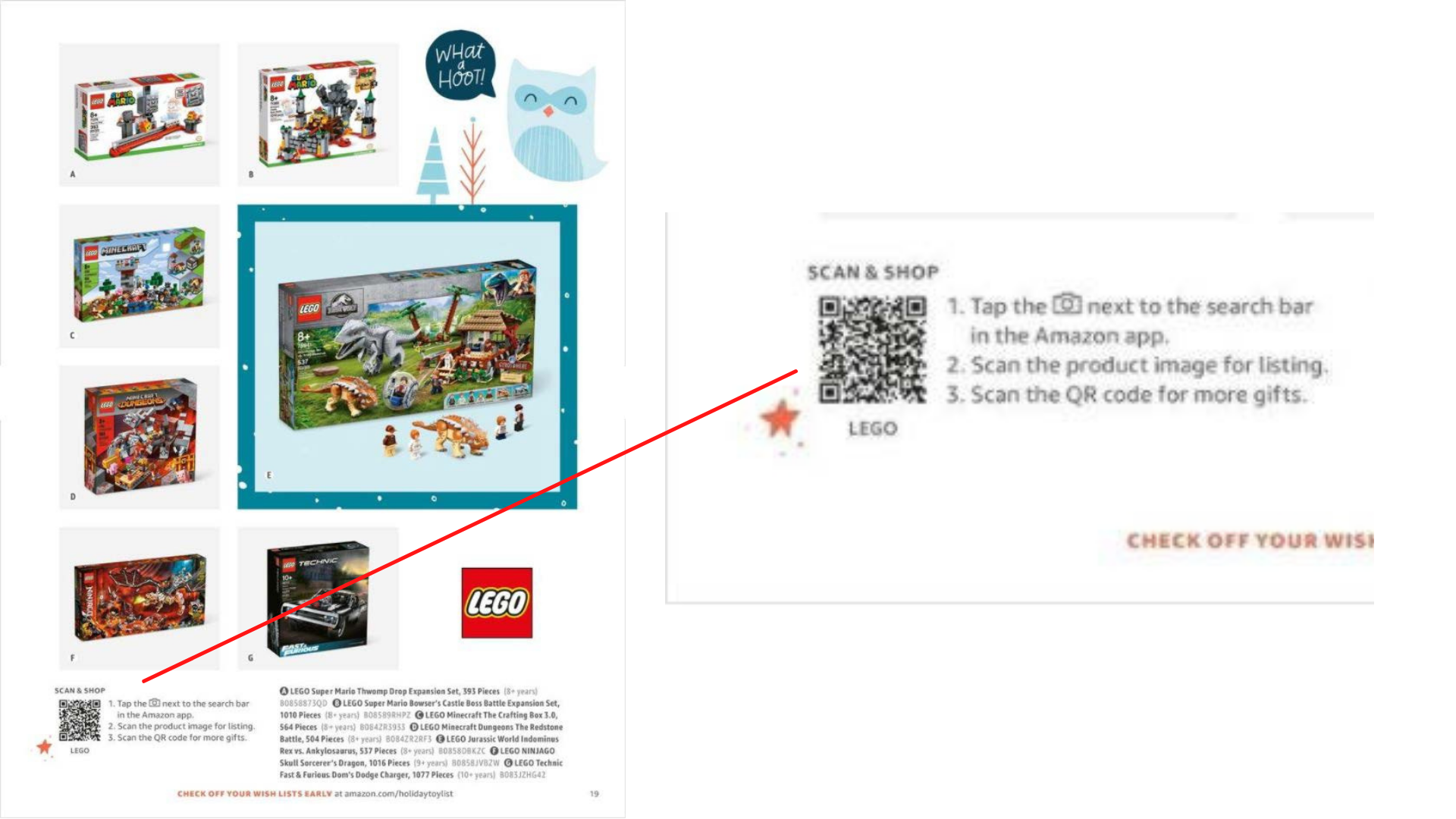 PDF Credit: https://seortp.com/amazon-christmas-catalog/
Macmillan's 2015 Christmas Acquisition Direct Mail
Macmillan sent out a little box to bring people together for Christmas. The mailing included festive things to make and do inside, such as Mini Mince Pies to make. The mailing consisted of an extended A4 Letter with a donation slip at the bottom of the letter with a BRE to send the form back to Macmillan. You can view the whole creative here: https://www.considercreative.co.uk/our-work/macmillan-cancer-support/32/christmas-acquisition-direct-mail.html.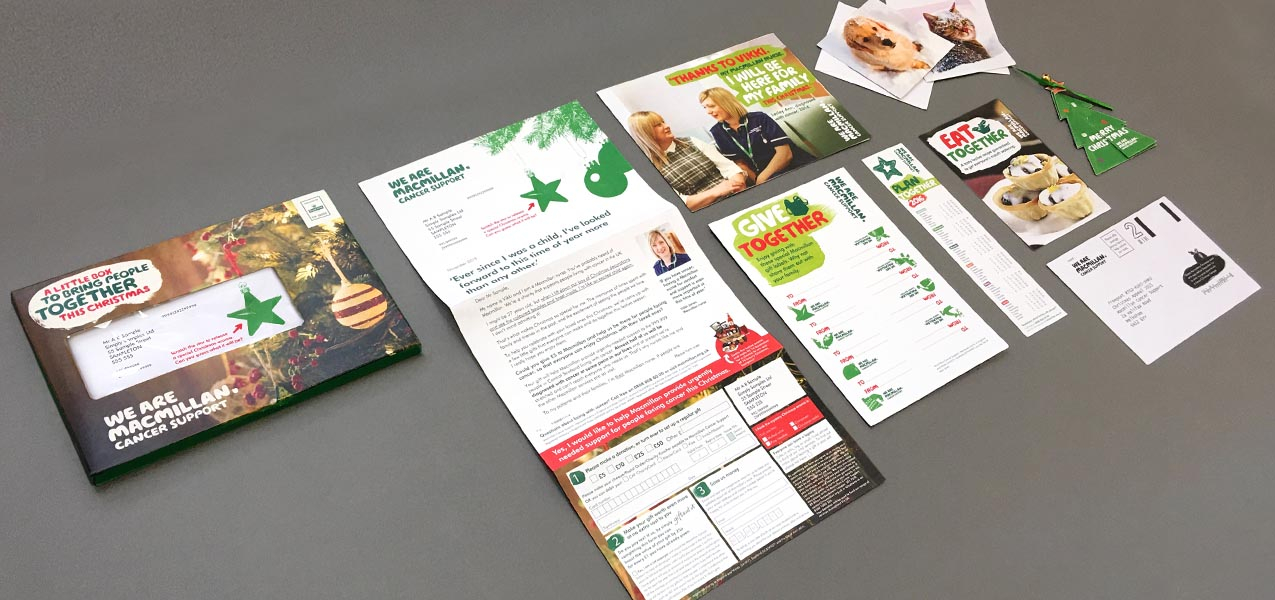 Volkswagen New Zealand's 2006 Christmas Card
We love the creativity and thought gone into this Christmas card. It really shows how imaginative you can get with Direct Mail.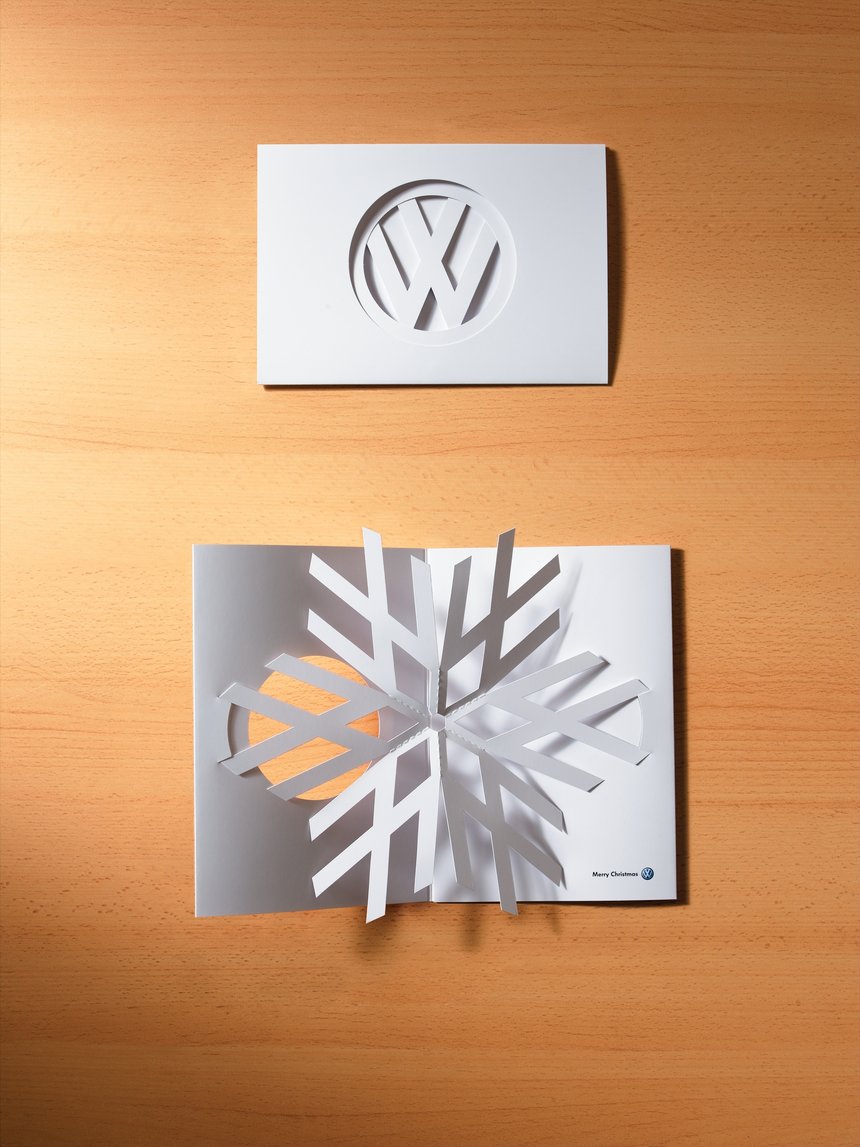 We hope this article has sparked some inspiration for your Christmas marketing campaign.
As the Royal Mail says:
"During a time where everything is online, having something that we can touch, smell, see and experience, feels almost magical. That's why people love mail. It's the antidote to our virtual lives, creating real world connections and giving people something they can hold onto. Literally. It's not just us saying it either, research backs up the power that the physical has. In fact, people of all ages engage with mail – 94% is opened, read, or filed. Also, 70% of people said mail gives them a better impression of the company that sent it, while touch generates surprisingly powerful and long-lasting memories."
If you're thinking – 'It's only August, do I need to think about Christmas?'
The answer is YES! It'll be here before we know it.
If you would like to discuss options for your Christmas direct mail, get in touch with one of our team today. Please email us at sales@bpdm.uk or call us on 01905 621 118.