Sector Specific Direct Mail
Sector Specific Direct Mail
Did you now that Direct Mail is a great fit for any sector? In this article we show you some examples of how Direct Mail can work for different organisations and business types. We also discuss important things to consider when executing a Direct Mail campaign.
Segmentation
If you don't already have your target audience, we can source the data for your mailing campaigns. It is fully GDPR compliant and we are able to demonstrate this. We can profile and compile a list that matches your ideal recipients. Try not to be too specific with your requirements as this may not produce many results. A few examples of the data we can get are as follows;
City

Country

County

Distance from a certain location

Age

Gender

Income

Occupation

Family Size

Social grade

Marital Status

Hobbies

Interests

Home ownership, home type, home value, home improvements

Credit score

Pension

Will

Owns pets

Reads newspapers

Preferred holiday type

Drives a vehicle

Vehicle insurance renewal month

Home insurance renewal month
Profiling example for this could be. Pre-retirement couple with respectable incomes enjoying spare cash since children left home, within a 5-mile radius of B26 3QJ.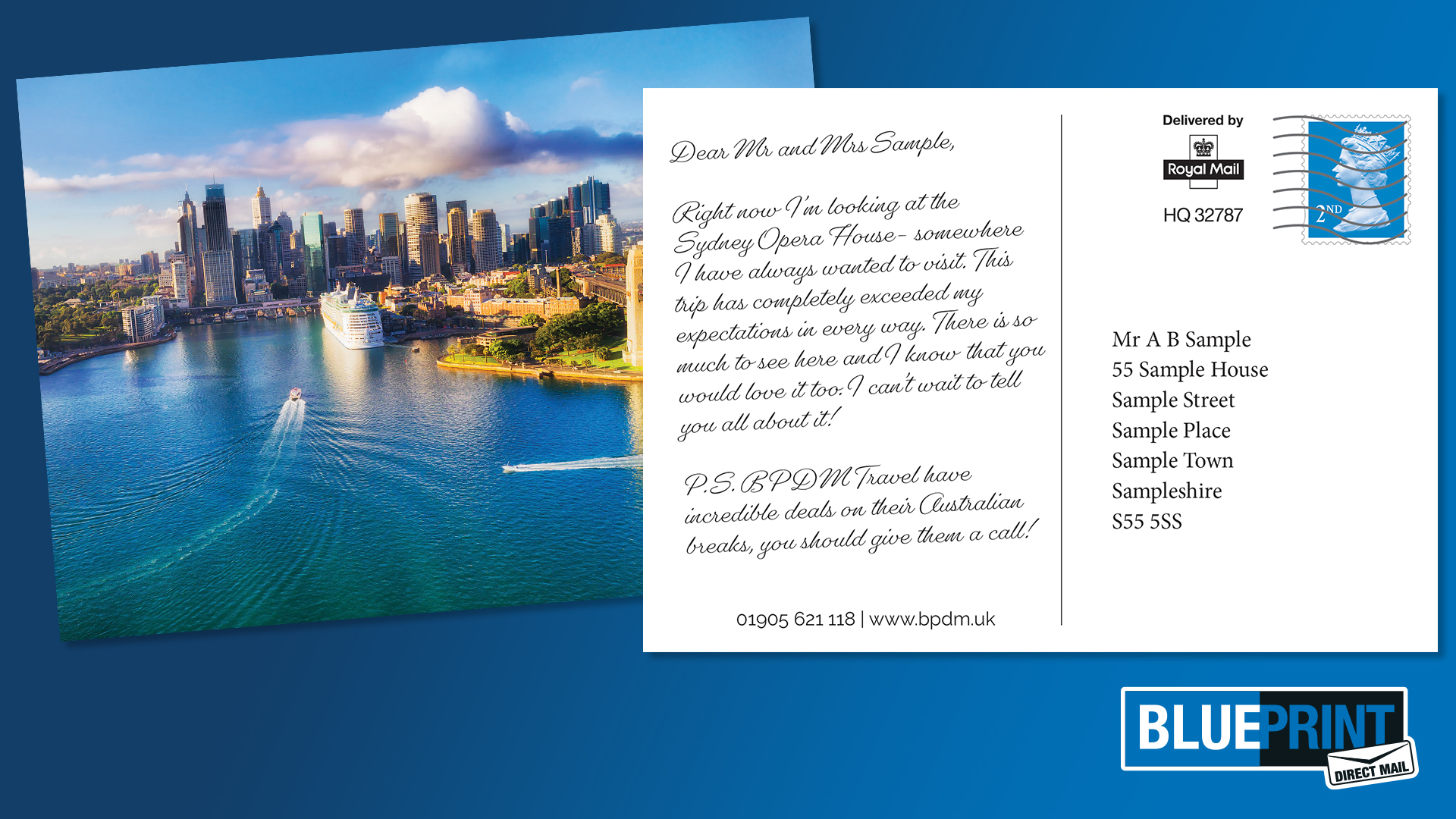 Artwork
For your mailing campaign, we offer the option for you to supply your own artwork, or we can create the design for you. Based on your brief we will suggest and produce at least two Direct Mail concept proposals for consideration, allowing you to modify and reach the mailing look you envisaged. If you are supplying your artwork to us, we have this handy guide for our recommendations and requirements https://www.blueprintdirectmail.co.uk/files/bp_artwork__data_submission_guide_rev1_2_1.pdf.
Shown below is a trifold, perfect for displaying a lot of information in little segments. We have shown this example as an open day, however, this fold can be used for anything!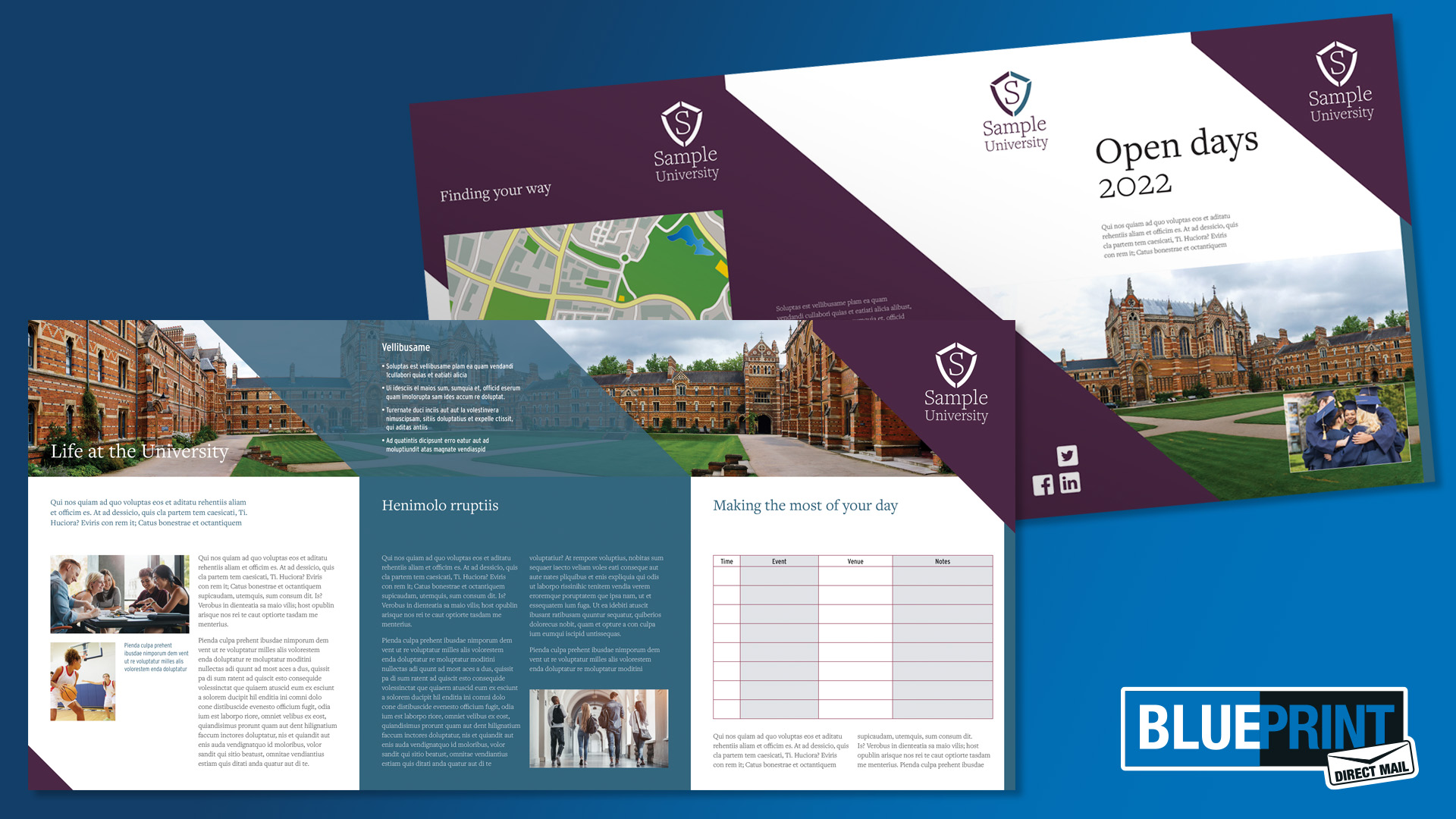 Offers
Offers are a great incentive to bring old customers back, get existing customers to reorder and allow new customers to give your business a try! Ensure you include a timely offer, call to action or incentive.
Direct Mail should always be executed as part of an integrated campaign with digital components. QR Codes are back and are a great way to take your recipients straight to the designated landing page on your website. Your recipient can claim their offer, sign up for and event or make a purchase for example. Combining Direct Mail with the online world is the best way to create a seamless omnichannel approach to your marketing campaigns. We have a useful article on using QR Codes in Direct Mail, learn more by following this link. https://www.blueprintdirectmail.co.uk/qr-codes-in-direct-mail
Shown below is a perfect example of how you can use a QR Code in your direct mail piece to combine print with the online world.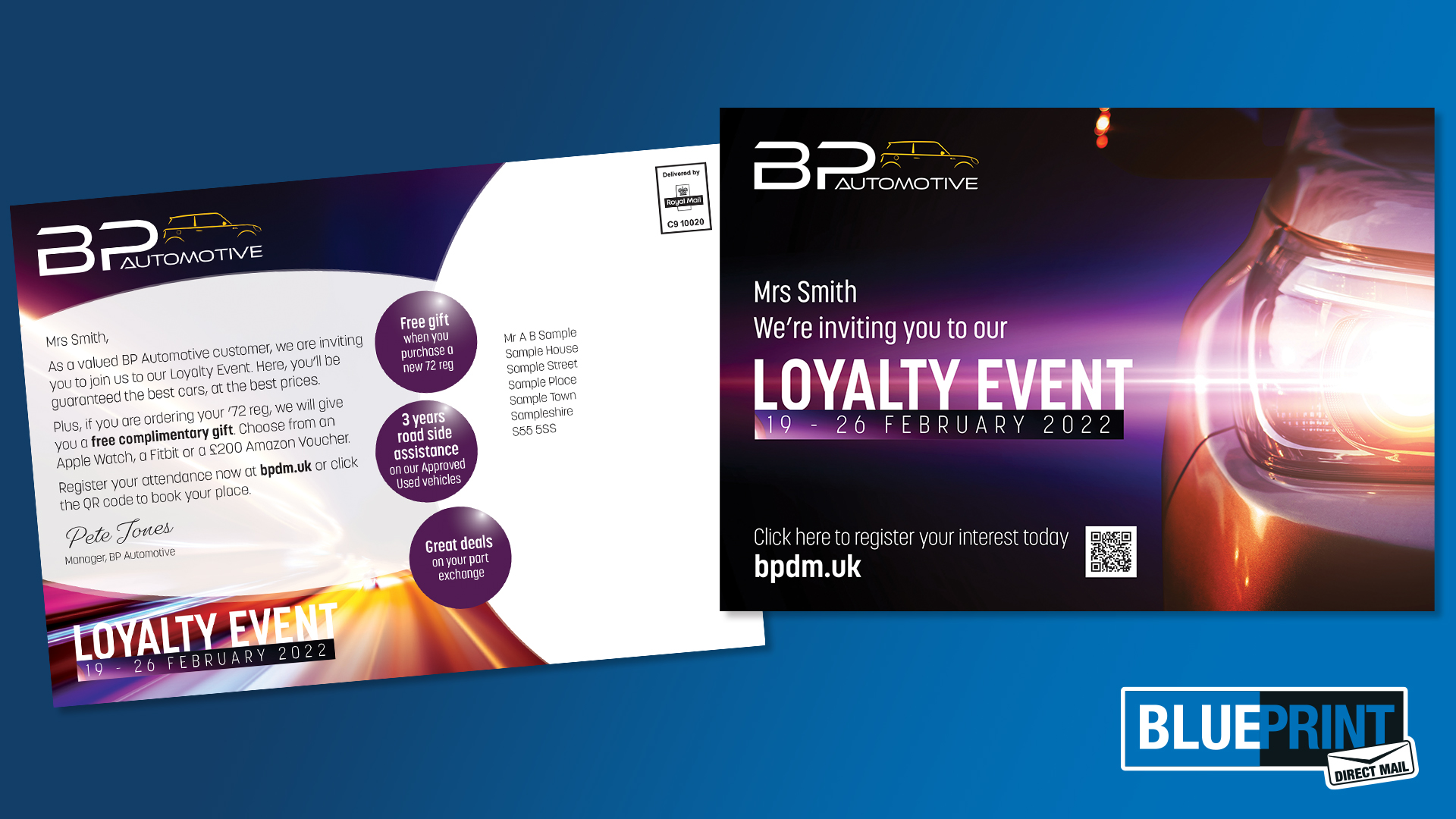 Personalisation
Recipients love advertising that has a personal touch. Research shows that people are much more likely to engage with advertising that they feel has been specifically tailored to them. Include appropriate personal details or specific tailored promotions in your mailings to engage new customers on a more familiar level. For example, you could include names, birthdays, specific imagery to the individual or change the messaging so it is truly personal to the recipient - the list goes on. If you have the data, almost anything is possible with personalised printing.With our clever systems, you can be as personalised as you want. For example, you can supply us with the following data to create a highly personalised direct mail to your supporters. For example, you could group supporters based on their donation averages.
| Donor Number | Title | Forename | Surname | A1 | A2 | A3 | Postcode | Segment | Image Link |
| --- | --- | --- | --- | --- | --- | --- | --- | --- | --- |
| 186439 | Mr | John | Brown | 36 Berry Lane | Sample Town | Sampleshire | SS5 5SS | A | Image1.jpg |
| 249515 | Mrs | Lorraine | Penny | 2 Treetops View | Sample Town | Sampleshire | SS5 5SS | B | Image2.jpg |
| 5494310 | Miss | Erin | Jacobs | Daisy Cottage | Sample Town | Sampleshire | SS5 5SS | C | Image3.jpg |
Just supply us a separate document, outlining what text you would like each segment to have. You can also supply different images that you would like to be pulled into the letter- almost anything is possible if you have the data!
Shown below is an example of what we have spoken about above. If you need help on how you can segment your data like this, please get in touch- we're here to help.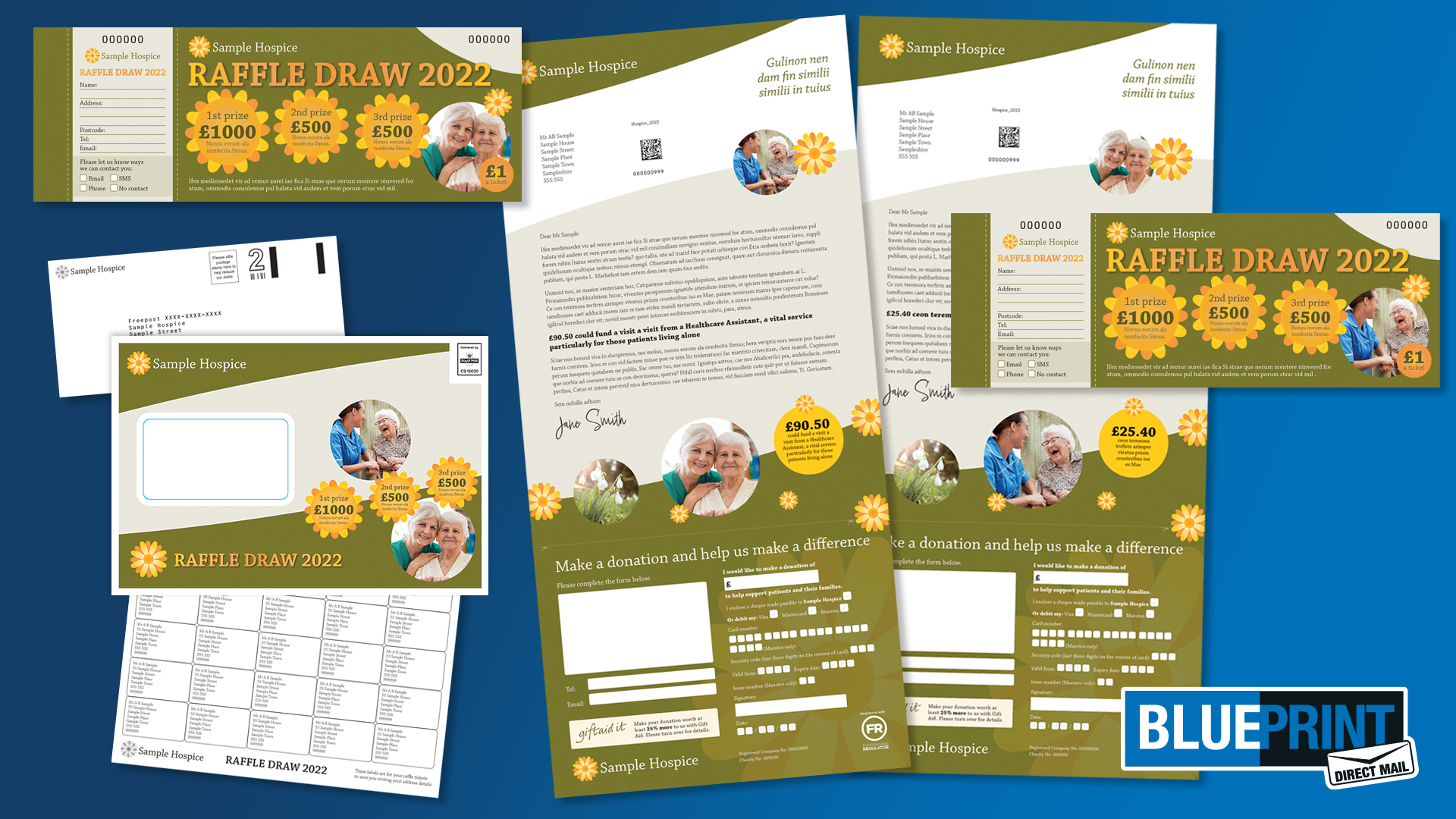 What we have discussed here is really only the tip of the iceberg in terms of Direct Mail possibilities. If you would like further advice on creating your Direct Mail marketing campaigns, get in touch with us today for additional guidance on direct mail services. Please email us at sales@bpdm.uk or call us on 01905 621 118.